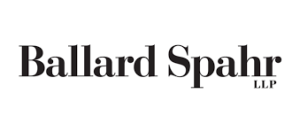 Ballard Spahr LLP is seeking a patent agent or associate with 2+ years of patent prosecution experience to assist in prosecution, IP diligence, IP-transfer commercial transactions, and strategic IP business counseling. A graduate degree in a biological science is required, and a PhD is preferred. Strong academic credentials and excellent references are preferred. Preference for a degree in molecular biology, biochemistry, immunology, or genetics. Admission to the patent bar is required. A strong entrepreneurial spirit is preferred.
Ballard Spahr LLP is committed to ensuring diversity in its workplace, and candidates from diverse backgrounds are strongly encouraged to apply.
Physical Requirements:
Ability to sit for long periods of time. Ability to communicate verbally and in writing. Push, pull and lift up to 40 pounds. Intermittent standing, walking, bending and stooping. Typing ability for the use of a personal computer.
The physical requirements described here are representative of those that must be met by an employee to successfully perform the functions of this job. Reasonable accommodations may be made to enable individuals with disabilities to perform the primary functions.
This Job Description describes the general content and requirements for the position. It is not an exhaustive statement of the essential functions, responsibilities, or requirements of the job; they may change from time to time and are dictated by the needs of the firm and the managers to whom the employee will report. Employment is at will. Ballard Spahr may change the functions and responsibilities of the position at any time, and it may reassign the employee to another department in its sole discretion.
Apply online at:
https://selfapply.ballardspahr.com/viRecruitSelfApply/ReDefault.aspx?FilterREID=1&FilterJobCategoryID=4&FilterJobID=582
Resume and JD transcript are required.
Additional Info
Employer Type: Law Firm
Job Location: Atlanta, New York, or Philadelphia