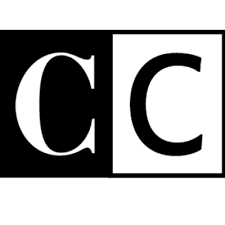 Cantor Colburn LLP, one of the largest intellectual property law firms in the U.S., seeks a patent attorney or patent agent with a degree in Electrical Engineering or Computer Science to work in any of the firm's five offices: Hartford, Connecticut; Alexandria, Virginia; Atlanta, Georgia; Houston, Texas; Troy, Michigan. Remote work will also be considered. In addition to being the fastest growing patent law firm in the country over the last decade, Cantor Colburn is ranked #4 for both utility and design patents. In addition to its global patent practice, Cantor Colburn is ranked #6 for trademarks and has a strong litigation practice, with practice groups dedicated to Hatch Waxman and IPRs in all technologies. The firm's clients are among the leading companies in the U.S. and around the world, including Fortune 100 companies, privately-held companies, select high-tech start-ups, government research institutes and university technology transfer offices.
Cantor Colburn's is the #3 firm in the U.S. in 2021 for obtaining utility patents in the Computer Architecture, Software, and Information Security technology center and the #6 firm in the Semiconductors, Electrical and Optical Systems and Components technology center (Harrity Patent Analytics, February 2022).
The attorney or agent will be responsible for drafting and globally prosecuting patent applications in the electrical and/or computer science arts as well as occasionally preparing invalidity, infringement, and freedom-to operate analyses.
The successful candidate must have a degree in Electrical Engineering or Computer Science and be registered to practice before the U.S. Patent and Trademark Office. Preferred candidates will have three or more years of patent drafting experience, have drafted more than 20 patent applications, and have domestic and international prosecution experience. Candidates who have a J.D. must be licensed with a state bar.
Apply via email to:
careers@cantorcolburn.com
Please submit a resume, cover letter, and writing sample.
Additional Info
Employer Type: Law Firm
Job Location: Multiple Locations