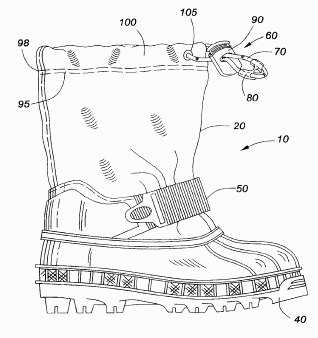 Payless Shoesource v. Genfoot (D. Kans. 2004) (03-4227-JAR).
After receiving a threatening letter from Genfoot, Payless filed for a declaratory judgment in Kansas, requesting a judgment of patent invalidity, unenforceability, and noninfringement of Genfoot's patent on a boot. Genfoot, a Canadian company, moved to dismiss based on a lack of personal jurisdiction.
Holding:
Sending an infringement letter, without more, is insufficient to satisfy the requirements of due process when exercising jurisdiction over an out-of-state patentee.
A web site may form the basis of personal jurisdiction. Genfoot's website, however, does not allow for on-line sales. "Although a customer is interacting with the web sites, this interaction alone likely is not sufficient for minimum contacts without a more substantial exchange of commercial information."
Genfoot sells to a national distributor. However, "doing business with a company that does business in the state is not the same as doing business in the state."
The combination of all these elements may be sufficient to create minimum contacts with the state. … Therefore, Genfoot is subject to specific personal jurisdiction in Kansas.