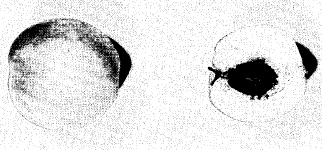 Star Fruits S.N.C. and Institute of Experimental Botany v. United States and Department of Commerce (Fed. Cir. 2005)
What appears on its face to be a strictly procedural case actually raises a few interesting policy issues.
Procedurally, Star Fruits filed a U.S. Patent Application directed to a variety of peach tree. In a subsequent office action, the examiner included a "Requirement For Information Under 37 C.F.R. 1.105" that included a request for "any information available regarding the sale or other public distribution of the claimed plant variety anywhere in the world" and "copies of the application, published proposed denomination and published Breeder's Right grant." Star Fruits declined to provide the information requested under 37 C.F.R. 1.105 on the grounds that the material requested was "not material to patentability of the new variety." Because Star Fruits did not comply with the Examiner's request, the Office issued a Notice of Abandonment. Star Fruits petitioned the Director pursuant to 37 C.F.R. 1.181 and the petition was denied. Subsequently, Star Fruits appealed to the district court under the Administrative Procedure Act.
In addressing 37 C.F.R. 1.105, the Federal Circuit has interpreted the rule to include "a zone of information beyond that defined by section 1.56 as material to patentability, and beyond that which is directly useful to support a rejection or conclusively decide the issue of patentability." The court held that, so long as the request from the examiner for information is not "arbitrary or capricious," the applicant must comply with the request.
Furthermore, the Federal Circuit noted that if Star Fruits believed that the requested information was going to be used to support a wrongful rejection under 35 U.S.C. 102, it should have provided the information and then subsequently argued against the wrongful use. The court held that Star Fruits had no right to object to the potential use of the information.
Interestingly, in her dissenting opinion, Judge Newman argued that Star Fruits did exactly what it was supposed to do, when faced with an agency's change in law and practice. Star Fruits was challenging the PTO's 2001 change in practice holding that a foreign sale or use of a plant that has foreign Breeder's Rights registration may bar United States patentability of that plant. This information requested by the examiner was for support for a rejection based upon this policy change. This internal change in practice is arguably an attempt by the PTO to broaden 35 U.S.C. 102 without the required notice-and-comment rulemaking procedures. Judge Newman criticized the panel for ignoring the real issue of law underlying this dispute.
NOTE: Alison Baldwin is a partner at McDonnell Boehnen Hulbert & Berghoff. Her patent litigation experience has covered a diverse range of topics, from recombinant DNA technology to digital television. In addition to her law degree, Ms. Baldwin holds degrees in biochemistry and plant pathology and has conducted research on the molecular mechanisms involved in plant disease resistance. [Brief Biography].