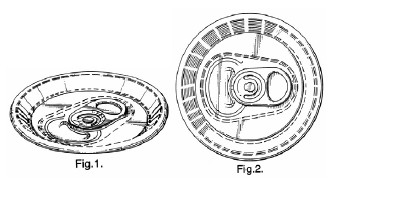 Anheuser-Busch v. Crown Cork & Seal (Fed. Cir. Dec. 23, 2004) (unpublished)
In an unpublished decision, the Court of Appeals for the Federal Circuit (CAFC) has revived Crown's case against Anheuser-Busch — sending the patent dispute back to the Wisconsin district court to determine whether A-B's aluminum cans violate Crown's patent No. 6,065,634.
Specifically, the Appellate Court disagreed with the lower court's claim construction — finding that the district court erred by importing a limitation into the claims that was not required by the specification.
The patent does not indicate that the shape of the chuck wall is necessary to accomplish the [strength] goal. THus, no basis exists for the court to import the "flat" limitation from the preferred embodiment into the claims.
The district court must now re-construe the claims and determine whether the new construction alters its prior conclusion that Anheuser-Busch did not infringe Crown's patent.
The CAFC also affirmed the dismissal of Anheuser-Busch's claim that Crown violated A-B's design patent No. D387,987.