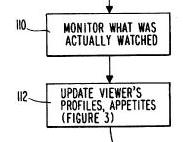 Pinpoint v. Amazon (N.D. Ill. December 6, 2004) (No. 03 C 4954, Richard A. Posner, sitting by designation).
After an evidentiary hearing on the eve of trial, Judge Posner has determined that Pinpoint was not the owner of the asserted patents at the time the complaint was filed — and thus, that Pinpoint does not have standing to sue.
The case was dismissed without prejudice. After ensuring that the patents are properly assigned, Pinpoint may re-file the suit.
Read the opinion here: Download Pinpoint.pdf.
Read more about the lawsuit here, here, and here.