In a case involving the design of shoe tred, the Federal Circuit provided further insight into the motivation to combine references under 103(a).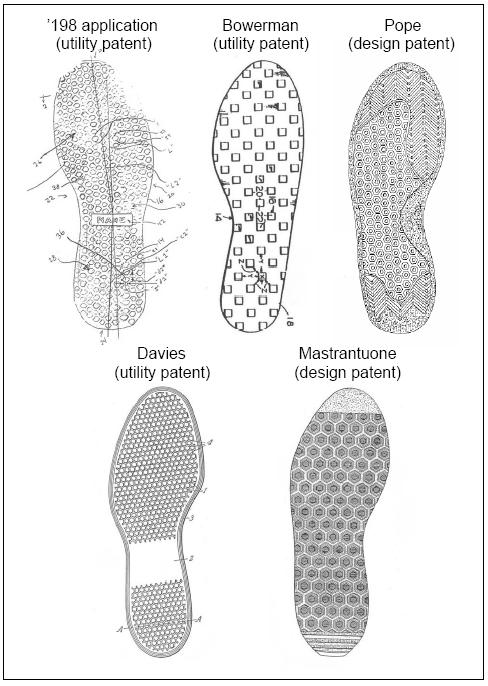 In re Fulton (Fed. Cir. 2004) (04-1267).
After receiving an obviousness rejection at the Board of Patent Appeals and Interferences (BPAI), inventors Fulton and Huang appealed to the Federal Circuit. Their utility patent application is directed to a shoe sole with increased traction. The BPAI found that the prior art as a whole suggested a combination of the orientation of hexagonal surfaces found in the application.
Motivation to Combine Need Not Come from Preferred Alternatives: On appeal, the inventors argued that there was no motivation to combine because the characteristics disclosed in the references were not the preferred alternative. The CAFC rejected this argument — finding that "our case law does not require that a particular combination must be the preferred or the most desirable, combination described in the prior art in order to provide motivation for the current invention." The appeals court went on to clarify that the "prior art's mere disclosure of more than one alternative does not constitute a teaching away from any of these alternatives" unless the disclosure criticizes, discredits, or otherwise discourages the solution.
Rejection for obviousness affirmed.