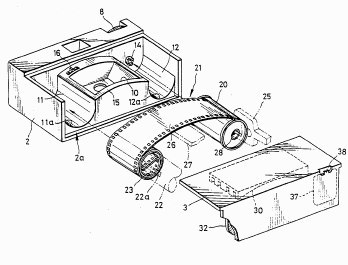 Fuji Photo v. Jazz Photo (Fed. Cir. 2005)
Jazz has a business of refurbishing used disposable cameras. Fuji sued, saying that the refurbished cameras violated Fuji's disposable camera patents. Jazz presented two arguments: (i) that Fuji's rights were exhausted by its initial sale of the cameras and (ii) that the refurbishing constituted permissible repair rather than impermissible reconstruction.
Jazz brings cameras from around the world for refurbishing in China. In an earlier proceeding, the Federal Circuit determined that patent rights could only be 'exhausted' for those cameras that had been first sold in U.S. by Fuji.
United States patent rights are not exhausted by products of foreign provenance. To invoke the protection of the first sale doctrine, the authorized first sale must have occurred under the United States patent.
Jazz Photo v. ITC, 264 F.3d 1094 (Fed. Cir. 2001), cert. denied, 536 U.S. 950 (2002).
In the present case, the question is, of those cameras first sold in the U.S., did the refurbishment constitute (i) permissible repair or (ii) impermissible reconstruction. The Federal Circuit first found that Jazz bears the burden of preponderant proof on the affirmative defense of repair. Then it agreed with the District Court's analysis that, in the absence of any direct evidence on the number of United States first-sales, the district court permissibly used circumstantial evidence to calculate the total repaired cameras. "Upon review of the entire record, this court finds no clear error in any of the district court's findings."