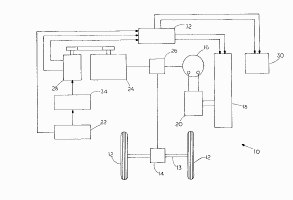 Field Hybrids v. Toyota (D. Minn. 2005).
Field Hybrids sued Toyota for infringement of its hybrid engine patents. During prosecution, however, Field Hybrids had failed to respond to an office action and the case had gone abandoned. The case was eventially revived through a petition claiming "unintentional abandonment." Ultimately two patents issued based on the revived case.
Toyota moved for summary judgment of invalidity based on abandonment. Toyota's argument rests on the argument that Field Hybrids "falsely claimed the delay in responding to the Office Action was unavoidable or unintentional." Toyota used letters from Field Hybrids' attorneys warning of abandonment as proof that the delay was not unintentional.
The court agreed with the defendant Toyota. In addition, the court found that Field Hybrids' "dawdling in attempting to revive the petitions" was "sufficient enough to warrant a finding" that the revival of the abandoned application should be overturned.
Notes:
Field Hybrids had waited to file the petition to revive until "the last day available" according to then applicable MPEP 711.03(c). [Not this has ben amended]. Then, after receiving a notice that the original petition was defective, Field Hybrids waited another six months to file a corrected petition.
Link to the Decision.
Practice Issue — It appears that a major reason why Field Hybrids lost (this issue) was because their attorney wrote a CYA letter warning of the possibility of abandonment if Field Hybrids did not respond to the OA. Is it right to put that type of letter on file even if it will eventually hurt the client?