Aspex Eyewear v. E'lite Optik (Fed Cir. 2005) (04-1292)(NON PRECEDENTIAL).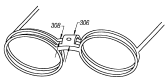 by Joseph Herndon
In general, a licensee is not entitled to bring suit in its own name as a patentee, unless the licensee holds all substantial rights under the patent.
Aspex appealed the decision of the District Court stating that Aspex lacked standing to sue as an exclusive licensee for infringement of two patents (one naming Richard Chao as the sole inventor and the second being a CIP of the first with brothers David and Richard Chao as the named inventors).
Aspex entered into a written license agreement with Chic that granted Aspex an exclusive license in the U.S. to any rights Chic had acquired from third parties relating to patents involving magnetic eyewear. Later, Richard Chao granted Chic an exclusive license for two patents.
In September 2000, Aspex sued E'Lite for infringement of the two patents. Chic was not named as a party to the suit. The district court concluded that Aspex lacked standing to sue because Chic did not convey any future-acquired patent rights to Aspex, and thus Aspex was not an exclusive licensee of the asserted patents.
On appeal, the Federal Circuit held that the plain language of the Chic-Aspex Agreement makes it clear that the agreement relates only to patents then-owned by Chic, not future-acquired ones. The court contended that if the parties had intended to include future-acquired patents, it more likely would have stated "is and/or will become the owner," within the agreement. The court also looked to use of the past tense "LICENSED" in term "LICENSED PATENTS" to suggest which patents were at issue.
The court further iterated that even though the license covered patents "relating to magnetic eyewear for eyeglasses," a provision which certainly covers the two patents at issue, the specific grant provisions control the scope of the license agreement—not the general subject matter of the license. Thus, the court held Chic did not grant an exclusive license to either of the patents to Aspex, and as such, Aspex lacks standing to sue.
Joseph Herndon is a law clerk and at MBHB and is a registered patent agent. Joe has a stellar background in electrical engineering and will graduate from law school this year. herndon@mbhb.com.