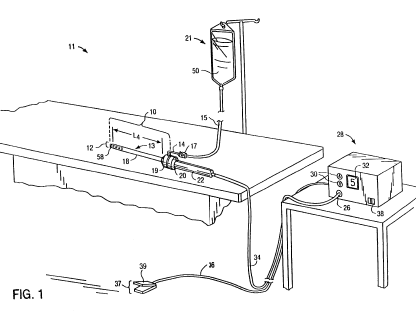 ArthroCare v. Smith & Nephew (Fed. Cir. 2005) (04–1323).
ArthroCare holds a set of patents covering electro-surgical instruments for use in arthroscopic surgery. ArthroCare sued Smith & Nephew for infringement of the patents, and in response, Smith & Nephew alleged that a prior settlement between ArthroCare and Ethicon constituted a conspiracy in restraint of trade.
In a bifurcated case, the jury found that Smith & Nephew infringed and that the patents were valid. Following the first trial, the Delaware District Court stayed the antitrust trial pending resolution of post verdict motions — However, before the stay was issued, ArthroCare filed its motion to dismiss the antitrust claims.
After post-trial briefings, the court entered a permanent injunction against Smith & Nephew and, on the same day, dismissed the antitrust claims — finding that Smith & Nephew was presumed "not to oppose the motion" because it had not submitted a response to ArthroCare's motion.
On appeal, Smith & Nephew argued that because of the stay of proceedings, it never had an opportunity to respond to the motion to dismiss. The Appellate Court agreed — finding that the district court had improperly dismissed the claim. Because the outcome of the antitrust issue may alter the permanent injunction, the CAFC also vacated the injunction.
With regard to Smith & Nephew's arguments regarding the merits of the patent case — the CAFC affirmed the jury verdict of infringement and validity.