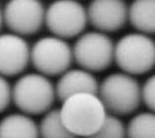 In re Kumar (Fed. Cir. 2005)
Kumar et al. appealed the PTO Board of Patent Appeals and Interferences decision rejecting Kumar's patent application claims on aluminum oxide particles as obvious under 35 U.S.C. Sec. 103.
The Board held the claims unpatentable based on calculations derived from U.S. Patent No. 5,389,194 (the Rostoker patent). These calculations were not performed by the examiner nor were they presented during the argument of the appeal to the Board. The Federal Circuit therefore concluded that these calculations represented new grounds for rejection by the Board. Since the Board had provided Kumar no opportunity to respond to these new grounds for rejection, the Federal Circuit also reversed and remanded the Board's holding.
NOTE: This post was written by Cory Hojka. Mr. Hojka is a law clerk at McDonnell Boehnen Hulbert & Berghoff LLP and a law student at the University of Chicago Law School in Hyde Park.