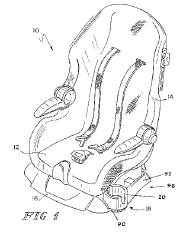 Dorel v. Graco (Fed. Cir. 2005).
Dorel sued Graco for infringement of its patents on child car seats with retractable cup holders. Graco won its motion for summary judgment of non-infringement based on the argument that its seats did not include a seat "removably secured to the base." The court reasoned that the seat could not be removably secured to the base because there was no separate base.
On appeal, the CAFC reversed, finding that the district court had "invaded the province of the finder of fact . . . in deciding the infringement question." Here, the CAFC determined that a question of fact existed because as to whether there was a separate base because the seat portion of Graco's product could easily be separated (with a screwdriver) into a top and bottom portion that could be termed a seat and a base respectively.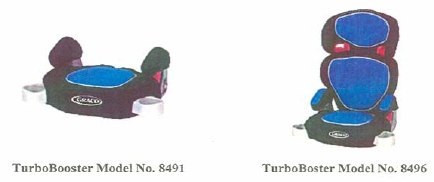 In dissent, Judge Newman took issue the majority's factual analysis — arguing that no reasonable jurist could find that the base was "removable."
The Graco carseat is a permanent assembly whose molded parts are permanently screwed together with six "one-way" screws. Upon unscrewing and disassembly, the Graco seat becomes a collection of loose parts, the cup holder incapable of its function of supporting a cup. . . . Removal of the top part of the Graco carseat (for example, to carry the infant into grandma's house), would require removing the upholstery, upending the carseat (requiring removal of the entire assembly from its crash-proof installation), and removing the six unremovable screws with the special tool needed for removing unremovable screws — and then repeating the operation in reverse upon returning to the car with the top part and its infant cargo. The panel majority's redefinition of the patented invention to cover such a carseat is devoid of support.