CAFC Goes on Tour to Chicago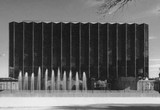 The Court of Appeals for the Federal Circuit (CAFC) will be holding court in Chicago the week of November 8, 2005. This provides a great opportunity for students and practitioners who rarely get to see the CAFC in action.
Schedule (CAFC patent cases):
Tuesday, November 8, 2005, 2:00 P.M.,
DePaul Law
05-1113
VIAD CORP V STAK DESIGN
(SETTLED)
Wednesday, November 9, 2005, 10:00 A.M., U.S. District Court
05-1122 OMEGA ENGINEERING V RAYTEK CORP
Wednesday, November 9, 2005, 2:00 P.M.,
Chicago-Kent Law
05-1126 GRAYZEL V ST. JUDE MEDICAL
Thursday, November 10, 2005, 10:00 A.M.,
Northwestern Law
05-1144 HARRAH'S V STATION CASINOS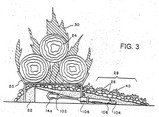 I plan to attend the
Golden Blount v. Peterson
hearing that will be held in the Kirkland Courtroom at the University of Chicago Law School. (Less than two blocks from my home). The case involves an assertion of infringement of Golden Blount's patent on a gas fireplace.
This is the second appeal in Golden Blount. In the first round, the Federal Circuit remanded a finding of infringement because the District Court's decision was too "sparse" and thus "insufficient under Rule 52(a)."
On remand, the District Court entered a new order against the defendant. However, that order is being challenged once again.
Golden Blount Inc. v. Robert H. Peterson Co. (2004-1609)
Link: The Chicago Intellectual Property Alliance (CIPA) has more information on the other cases.