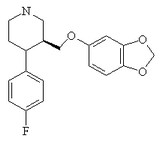 SmithKline Beecham v. Apotex (Fed. Cir. 2006, 04–1522o).
In February 2006, the CAFC affirmed a lower court's invalidation of Apotex's Paxil patent — finding that its product-by-process claims were invalid because they attempted to recapture the end-product from the public domain. According to that decision, "once a product is fully disclosed in the art, future claims to that same product are precluded, even if that product is claimed as made by a new process."
On petition, the CAFC has now refused to rehear the case. However, the court indicated that a new "mandate of the court will issue on June 29, 2006."
Judge Newman dissented from the rehearing decision. She argued that this case should be used to clarify the difference between products that could only be described by the way they are made (Scripps) and products whose production require use of a certain process (Atlantic Thermoplatics).
This decision holds that a product-by-process claim that, for instance, claims "product X made by performing steps A, B, and C," will be invalid if product X is known in the art — regardless of whether the known X was made through those steps. This makes the claimed steps (A, B, and C) meaningless or, in Judge Newman's words, "expands on the existing confusion by suggesting that the specific language of the claims is not relevant to anticipation."
Paxil Cases: There are at least two Paxil patent cases that are ongoing. In 2005, the CAFC ruled that the patent covering the drug compound was inherently anticipated. The Supreme Court recently declined to hear that case on appeal.