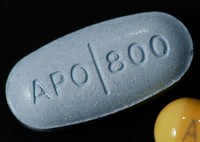 In re Gabapentin Patent Litigation (Fed. Cir. 2007)
Warner Lambert sells its drug gabapentin under the trade name Neurontin to treat epilepsy and as well as post-shingle nerve pain. The related patent covers a method of making gabapentin that is stable enough to work well for pharmaceutical use. Using tools of the Hatch-Waxman Act, Warner Lambert filed this patent litigation to keep generic versions of the drug off the market. After years of litigation, the district court granted the generic manufacturers summary judgment of noninfringement.
Summary Judgment Basics: On appeal, the CAFC reversed — finding that the NJ District Court had been too quick to discount Warner Lambert's expert witness testimony. In particular, the patentee's expert had performed a test on Teva's samples and determined that the acidic content of those samples fell within the scope of the claims. On summary judgment, "all reasonable inferences" must be weighed in favor of the non-moving party — here, those inferences lead to the conclusion that Warner Lambert's expert might be correct and that the summary judgment was improperly issued.
Claim Construction: The CAFC also affirmed that a claimed "anion of a mineral acid" is properly defined as an "anion derived from a mineral acid" based on the plain language of the claim.
A jury will likely now decide whether the generic manufacturers have done enough to avoid infringement.
Typically, generic manufacturers stay off the market throughout patent litigation in order to avoid the potential risk associated with infringement damages. Here, however, Teva began selling gabapentin in 2004 and several other generic manufacturers quickly followed.
Notes:
Morris Nichols of Delaware represented the Patentee
Mr. Haug of Frommer Lawrence Haug; Steven Lee of Kenyon & Kenyon; and Richard Basile of St. Onge represented the various generic manufacturers.