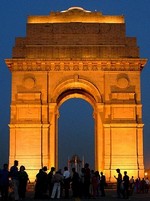 SRI Int'l v. Internet Security Systems (Fed. Cir. 2008).
In Delaware federal court, SRI accused ISS of infringing four patents relating live traffic analysis of computer network gateways. On summary judgment, Judge Sue Robinson held the patents invalid — anticipated by SRI's own prior work.
In a split panel, the Federal Circuit vacated — finding a lack of evidence that SRI's prior publication was sufficiently publicly available more than one year before the patent applications were filed.
Event History:
Aug 1, 1997 — "Live Traffic" paper e-mailed to a conference chair and posted the paper on an accessible SRI FTP site as a "backup" for the conference chair. Paper remained on the FTP site for seven days.
Nov 10, 1997 — SRI displays the paper on its website.
Nov 9, 1998 — SRI files its patent application.
Although 35 USC 102(b) contains no explicitly requirement of 'public accessiblity' of a prior printed publication, such accessibility has long been required and fills-out the definition of the term 'publication.'
In the 2006 Bruckelmyer case, the CAFC noted that public accessibility could be satisfied if a person who is "interested and ordinarily skilled in the subject matter" could locate the publication using "reasonable diligence." Otherwise hidden publications can often be considered accessible if they are somehow indexed or cataloged by subject.
In Bruckelmyer, the court found that an unpublished Canadian patent document was sufficiently accessible because it was related to an on-point issued patent and could be retrieved at the Canadian patent office.
In this case, the court found insufficient evidence to rule on summary judgment. The FTP server was publicly accessible. However, it was uncataloged and would have been difficult to search. Additionally, only one non-SRI person (the conference chair) was shown to have knowledge of the paper on the FTP site.
Thus, the court vacated summary judgment for further development of the facts.
Judge Moore dissented — arguing forcefully that the facts showed public accessibility of the FTP site. (For instance, the FTP site had been used previously and was linked-to from over 70 Google Group posts). Procedurally, Judge Moore also faulted SRI for failing to present any facts on its side (as opposed to attorney argument). Under Rule 56, an opposing party "must set forth specific facts showing that there is a genuine issue for trial."