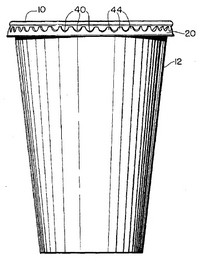 A US patentee can only recover damages for patent infringement activity that occur after the infringer is "notified of the infringement." 35 U.S.C. 287(a). The major exception to this limit on damages is through marking of goods. Goods that are properly marked as protected by a particular patent serve as a constructive notice to the world that the item is patented. Id.
Although marking serve as a benefit, the patentee must also be wary of statutory false marking. Under 35 U.S.C. 292, false marking includes marking unpatented product as "patented" or marking a product as "patent pending" when no patent is pending. These false marking activities are only actionable if done "for the purpose of deceiving the public."
Section 292 is a criminal provision with only a monetary penalty – usually payable to the government. The statute also spells out a qui tam right for "any person" to sue for false marking. One-half of any damages would then be awarded to the civil plaintiff, and the US Government collects the other half. Damages are limited to "not more than $500 for every such offense." Some courts* appear to interpret "every such offense" broadly. Thus, for example, 100,000 mislabeled cups, would be seen as 100,000 offenses. The text from Section 292 has remained remarkably fixed since the Patent Act of 1870 the primary differences being that the old statute included a minimum penalty of $100 per offense and used the word "moiety" instead of "one-half."
Recently, a Washington DC patent attorney, Matthew Pequignot, filed at least two Section 292 lawsuits in the Eastern District of Virginia alleging false marking. These include Pequignot v. Solo Cup and Pequignot v. Gillette and P&G.
In the first case, Pequignot alleged that Solo Cup marks its paper products with patents that had expired more than ten years ago. In a motion to dismiss, Solo Cup argued that marking with an expired patent cannot be considered false marking. Furthermore, the defendant argued, it should not be held liable because the markings were written in the tentative voice: indicating that the products "may be covered" by various patents.
Holding: Judge Brinkema denied Solo Cup's motion to dismiss, holding: (1) that, as a matter of law, listing of expired patents may constitute false marking; and (2) the use of permissive language ("may be covered") in the marking does not create a safe harbor against liability for patent marking. In his Treatise, Don Chisum addresses this point — finding "little authority on whether continued use of a patent number of an article after expiration of the patent constitutes culpable mismarking."
The complaint against Gillette and P&G similarly lists over thirty products being marked by those companies with expired patents or patents that do not cover the marked product.
Documents:
Section 287(a) reads as follows: "In the event of failure so to mark, no damages shall be recovered by the patentee in any action for infringement, except on proof that the infringer was notified of the infringement and continued to infringe thereafter, in which event damages may be recovered only for infringement occurring after such notice."
* Updated to add my own permissive language of "some" courts.