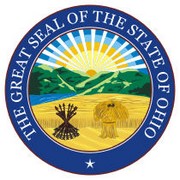 Al Minor & Assoc v. Martin, 2008 Ohio 292 (2008)
One aspect of the upcoming Bilski considers whether "mental methods" can be patentable. There are various types of mental methods — running from the most innocuous situation where a portion of a process could be performed in the human mind to the most questionable situation where an entire process must be performed in the human mind.
Opining on Patent's legal cousin – trade secret law – the Ohio Supreme Court has held customer lists compiled by former employees strictly from memory can be the basis for a trade secret violation.
"[W]e have concluded that the client information at issue in this case did not lose its status as a trade secret, or the protection of the UTSA, because it had been memorized by a former employee."
As part of his employment contract with AMA, Martin was not required to sign a noncompete agreement or even an employment contract. When he left AMA, Martin was careful not to take any documents belonging to AMA. However, Martin did remember the names of 15 AMA clients and solicited their business.
In its decision, the Ohio court could not find any legal or policy reason to "distinguish between information that has been reduced to some tangible form and information that has been memorized." (Noting that the statute makes "no mention of writings or other physical forms that such information might take."
One real problem is that "employee will of course have memories casually retained from the ordinary course of employment." In response to this problem, the court gave the unsatisfactory statement that former employees can use their non trade secret memories. "The [UTSA] does not apply to the use of memorized information that is not a trade secret."
This decision follows the "modern trend" amongst most states to eliminate any "written-memorized distinction." See Pooley, Trade Secrets (7th Ed.2001).