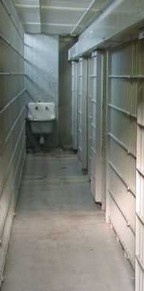 18 U.S.C. § 497 creates a the felony crime of forging a patent document. According to the statute:
"Whoever falsely makes, forges, counterfeits, or alters any letters patent granted or purporting to have been granted by the President of the United States; or Whoever passes, utters, or publishes, or attempts to pass, utter, or publish as genuine, any such letters patent, knowing the same to be forged, counterfeited or falsely altered–
The punishment is "not more than ten years" of federal prison. I was unable to find any reported decisions that apply or even interpret Section 497. Unlike the marking statute, there is no provision that would allow a private action against under this statute.
A general fraud claim would create standing for a civil action. However, the plaintiff would need to show particular harm — unlike a Section 292 plaintiff.