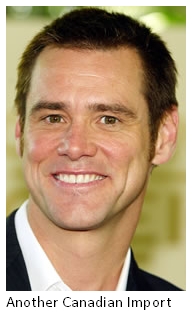 In the recent Litecubes case, the Court of Appeals for the Federal Circuit (CAFC) held that a product may be considered "sold" in the US even though title is transferred abroad. [Background] A broad restatement of the court's focus is that the sale is "within the United States" whenever the selling act would be sufficient to create personal jurisdiction over the accused infringer. That conclusion is bolstered by the CAFC's continued reliance of personal jurisdiction cases in its analysis.
One astute Patently-O comment by patent attorney Paul Morgan queried whether Litecubes could open the door to patent infringement litigation against Canadian pharmacies who sell to US customers who cross the border to purchase cheaper drugs. There are some strong parallels between Litecubes and the pharmacy example that should give some reason to believe that such a lawsuit has some merit — especially if Canadian drug sellers knew they were selling to US nationals for transport back to the US. However, direct infringement would be a stretch from the facts of Litecubes:
"Since the American customers were in the United States when they contracted for the accused cubes, and the products were delivered directly to the United States, under North American Philips and MEMC there is substantial evidence to support the jury's conclusion that GlowProducts sold the accused cubes within the United States."
Litecubes focused on the issue of direct infringement. Canadian sellers might alternatively be liable as indirect infringers under theories of inducement and/or contributory infringement.
Some have suggested that the a patentee should not be allowed to block importation of drugs that the patentee sold abroad. I.e., if Pfizer sells Lipitor in Canada at a low price, the patentee should not be allowed to control the downstream free market — even if the result is US imports that undercut the company's US price. In patent lingo, this follows the theory of patent exhaustion. However, US Courts have made clear that a patentees foreign sales do not exhaust its US patent rights.*
This type of case may never come to pass. However, that result may be more due to politics and difficulties in detection and enforcement rather than a lack of a strong legal case.
Notes:
Patent Exhaustion is currently being considered by the Supreme Court in a case titled Quanta v. LGE.
* Jazz Photo v. ITC, 264 F.3d 1094 (Fed. Cir. 2001), cert. denied, 536 U.S. 950 (2002)("United States patent rights are not exhausted by products of foreign provenance. To invoke the protection of the first sale doctrine, the authorized first sale must have occurred under the United States patent.").