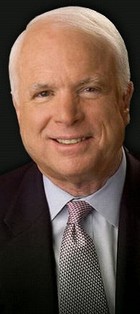 John McCain today announced the members of his "Justice Advisory Committee" — a group of fifty leading attorneys and law professors in the country.
Members include Ed Reines who is president of the Federal Circuit Bar Association and a senior partner at Weil Gotshal; Professor John Duffy who will be arguing later this week in the en banc Bilski case; Professor Michael Abramowicz who has written several articles about patent law and most recently proposed an auction system for extending patent terms; and Professor Eugene Volokh of the Volokh conspiracy. Chuck Fish, former Chief Patent Counsel at Time Warner, is apparently working full-time for the campaign.
This is a very strong group that tends to provide solid, practical advice. I speak with some experience – having received advice from each of these members about various aspects of the law.*
Notes:
* Prof Volokh's advice came from his book.