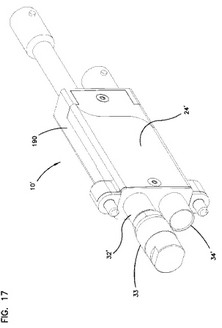 ADC Telecommunications v. Switchcraft (Fed. Cir. 2008)(nonprecedential)
Patent law precedent requires a judge to interpret any disputed claims of a patent prior to sending the case to a jury to determine factual issues of infringement.
"First, the court determines the scope and meaning of the patent claims asserted. . . . [Second,] the properly construed claims are compared to the allegedly infringing device." Cybor Corp. v. FAS Techs., Inc., 138 F.3d 1448, 1454 (Fed. Cir. 1998) (en banc) (citations omitted).
There is a strong tendency, however, to push the judge toward deciding the infringement issue within a Markman hearing — leading to a potentially quick summary judgment conclusion. Thus, parties often ask the judge to determine whether or not claimed element "X" should be interpreted to cover "Y" – where Y is an element of the accused product.
This infringement litigation involves a patent covering a coaxial switch that includes a mechanism for impedance matching. Dueling experts used different testing mechanisms to prove (non)infringement of the accused device. Hoping to short-circuit the infringement determination, the defendant argued that that proper construction of the claims require a its method for testing for infringement. The CAFC disagreed because the claims lacked any textual hook for requiring a particular testing method and because the specification lacked "any clear indication" of a particular test. Relying upon its 2005 Union Carbide decision, the court found that "[b]ecause the claim language does not require a particular form of testing, this inquiry is not a claim construction question, which this court reviews de novo. Rather, this court reviews this inquiry as a question of fact."
Thus, the CAFC affirmed the lower court's decision and ruling that the "dispute over the proper testing method is … a factual question that the district court properly submitted to the jury."