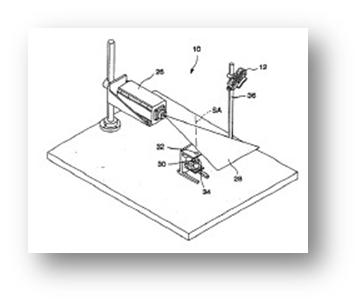 Proveris Scientific Corp v. InnovaSystems, Inc. (Fed. Cir. 2008)
Innova's optical spray analyzer is used in connection with FDA regulatory submissions. In particular, the device can be used to measure the quality of aerosol sprays used for drug delivery. In a pre-trial order, much experienced Judge Young of Massachusetts ruled that the safe harbor of 35 USC 271(e)(1) does not immunize Innova's activities.
Section 271(e)(1) is designed to facilitate FDA regulatory approval process by immunizing submission related activity from charges of patent infringement. In particular, the safe harbor immunizes activities associated with a patented invention "solely for uses reasonably related to the development and submission of information under a Federal law which regulates the manufacture, use, or sale of drugs or veterinary biological products."
On appeal, the CAFC affirmed Judge Young's decision – holding that "the Section 271(e)(1) safe harbor does not immunize the OSA from infringement."
"In short, Innova is not a party seeking FDA approval for a product in order to enter the market to compete with patentees. Because the OSA device is not subject to FDA premarket approval, and therefore faces no regulatory barriers to market entry upon patent expiration, Innova is not a party who, prior to enactment of the Hatch-Waxman Act, could be said to have been adversely affected by the second distortion. For this reason, we do not think Congress could have intended that the safe harbor of section 271(e)(1) apply to it. Put another way, insofar as its OSA device is concerned, Innova is not within the category of entities for whom the safe harbor provision was designed to provide relief. We thus agree with the district court that Innova is not entitled to the benefit of the section 271(e)(1) safe harbor."
Note:
Jeff Light of "Patients not Patents" filed an amicus brief in this case.