Pequignot v. Solo Cup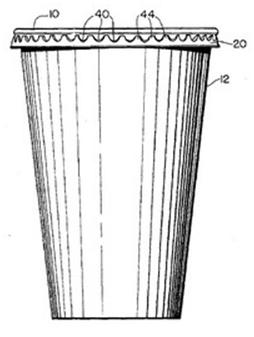 (E.D.Va. 2008)
Earlier this year, I discussed patent attorney Matthew Pequignot's two "false marking" lawsuits pending in the Eastern District of Virginia. 35 U.S.C. § 292 is a penal statute and calls for damages of "not more than $500" for each false marking offense.
In an interesting turn, Solo Cup recently moved to dismiss the case based on its argument that Section 292 is unconstitutional. Now, the US Government has filed a motion to intervene and will argue (in support of the plaintiff) that the false marking statute is valid. 
On the other side, Solo Cup argues that the statute gives the courts extraconstitutional power. The statute allows any party to sue and collect half of the statutory reward, but the statute does not explicitly provide that the private lawsuit be filed on "behalf of the US Government." These two facts lead to Solo's argument that the court lacks Article III jurisdiction. (And that Congress had no power to enact the statute – leading to separation of power problems). 
Pequignot response will likely win the day: "given that qui tam statutes are older than the Republic, Solo fails to cite even one judicial decision holding that such provisions, including § 292, violate the Separation of Powers doctrine."
According to the USDOJ brief, the same issue has been raised in two other pending cases: Harrington v. CIBA Vision Corp., No. 3:08cv00251 (W.D. N.C.) and North Carolina Farmers' Assistance Fund, Inc. v. Monsanto Co., et al., No. 1:08-cv- 409 (M.D. N.C.).