Ron Katznelson has become a leading patent data guru. In a recent talk at UC Davis Law School, he presented is ideas that the next focus of patent reform should be on USPTO Operations. His focus remains on (1) pendency and (2) quality without limiting patentee rights. Katznelson calls for an optional deferred examination for those applicants willing to go slow. In his schema, a third party worried about a pending application could request examination of a deferred application. With some financial incentives (such as a substantial examination fee), many voluntary deferred applications may become voluntary abandoned claims due based on obsolescence or low market potential (creating a "substantial workload reduction").
As shown below –the pendency problem is growing.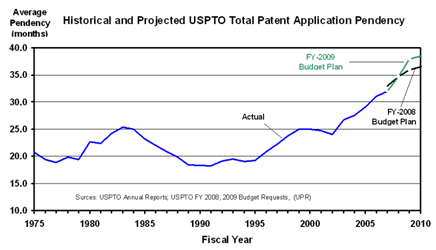 Katznelson also discussed the enjoined PTO continuation & claim rules. The beautiful graph below helps illustrate the significant number (about 30%) of patent applications having more than 5 independent or 25 dependent claims.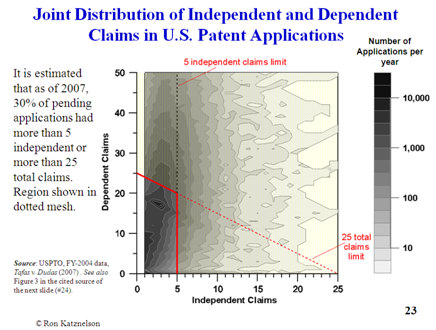 On the continuation side, Katznelson had to resort to a logarithmic axis to show the continuity chain distribution at the PTO.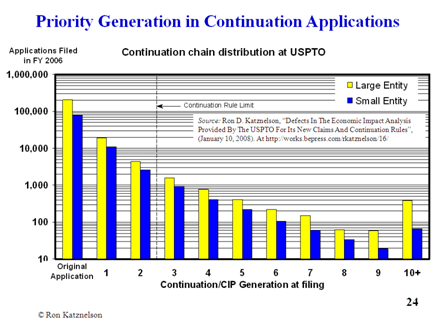 Notes:
These are reprinted with permission