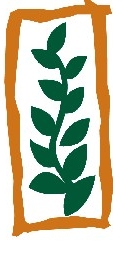 David Snively is Monsanto's General Counsel. He read Google's calls for patent reform and penned the following response. Monsanto's business model relies heavily on its ability to protect its innovations through intellectual property and contract in the US and Globally. Monsanto has also been the defendant in numerous patent battles.
Dr. Alan Greenpan's keynote speech on "Markets and the Judiciary" noted that "critical to economic growth is a rule of law, particularly protection of the rights of individuals and property". His remark that for IP law, the constancy of the protection afforded under the Constitution of the United States and our fully-functioning legal system is the basis for the U.S. economy's sustaining lead – even in difficult economic times with broken markets. Our patent system is the envy of the globe and while capable of thoughtful adjustment should not be hijacked by international pirates or corporations seeking to dilute legitimate protection that breeds investment and jobs. This is why Monsanto Company, as a global leader for innovation and technology in agriculture, is joined by trade unions and countless other groups who strive to assure Greenspan's voice is not lost in the din from hedge funds, offshore interests or others seeking short term gain by weakening our great patent system.
I respectfully disagree with the recent blog post by Google's Head of Patents and General Counsel, commenting on the perceived risks from damage awards in patent cases. Monsanto has faced billion dollar damage claims as a wrongly sued patent defendant and also knows the true benefits from avoiding the encouragement of willful infringement based on a smaller party's calculated gain in the face of limited risk of a meaningful award of damages if infringement is established. With full knowledge of all these issues and our substantial alignment with Google and the information technology industry over the legitimate need to curtail patent trolls and a myriad of other concerns – we encourage thoughtful reform. Last year Congress passed without public objection Public Law 110-403 the "Prioritizing Resources and Organization for Intellectual Property Act of 2008" which was designed to significantly enhance government law enforcement resources for combating certain kinds of intellectual property (IP) theft, e.g. criminal counterfeiting and infringement of computer software. The law helps protect investments in the research, development and marketing of certain kinds of innovative American products and services. The information technology industry was rightly bothered that its intellectual property rights were being trampled on by "pirates".
But, according to the financial sector and the information technology industry it seems that too many other people have too many patents that get in the way of too much "innovation" that is being marketed by an industry that doesn't own the rights to the "innovation". Some say that innovation can't stand still while somebody does a patent search to make sure that the "innovation" that is being marketed won't infringe any of those too many patents. So the complaint is "we are getting sued too much by these innovators who are stifling our innovation". Unlike the solution for rampant copyright infringement the perverse solution for rampant patent infringement is to propose "reforms" that would both reduce incentive to invest in research, development and marketing of innovative American products and services and provided impediments for improving patent quality. Dr. Greenspan's Georgetown keynote aptly recalled the copyright situation when he quoted Stephen Breyer from the Harvard Law Review decades prior to becoming a Justice "the case for copyright…rests not upon the proven need, but rather upon the uncertainty as to what would happen if protection were removed. One may suspect the risk of harm is small, but the world without copyright is nonetheless [in the words of Hamlet] 'undiscover'd country' which 'puzzles the will,/And makes us rather bear those ills we have/Than fly to others that we know not of.'
The problems posed by the patent reform bill are many:
It would change the calculation of damages that an infringer (pirate) would pay as compensation for trampling on patent rights, encouraging only more callous disregard of patent rights and piracy.
It would change the venue provisions in a way that would impose a substantial burden and inconvenience on patent owners by limiting access to the judicial system, encouraging only more callous disregard of patent rights and piracy.
"Technical" changes would weaken protection and encourage piracy via removing the estoppels provisions and expanding the prior art basis for engaging in inter partes re-examination, in effect providing a system of post grant review that will serve only to harass patent owners by effectively taking patents out or service for the duration of unlimited re-examinations, encouraging only more callous disregard of patent rights and piracy.
Transparency is critical to society today yet the patent reform bill would not require publication of all patent applications at 18 months reducing the public knowledge of prior art making it harder to avoid investment in patent-free technology and reducing the likelihood that quality patents will issue.
Thoughtful patent reform is needed. There are things to support in the House version of the patent reform bill. For example, the House bill while strangely modifying the damages calculation would authorize a study to see if such a modification is needed. Such studies are available and do not support the anecdotes that say damage awards are out of control.
Patent Reform that discourages investment in research and development and the job growth and economic stimulus that is spawned by thousands of small companies as well as large companies that rely on a robust and strong patent system is bad for America. Monsanto invests over $2M every day in research and is committed publicly to helping double food yield in corn, soy and cotton by 2030 while using 1/3 fewer natural resources and improving the lives of farmers globally. Accomplishing this task of sustainable agriculture requires a patent system and rule of law that Dr. Greenspan says has always been found in the Constitution of the United States.