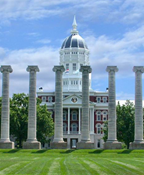 By Lawrence Higgins
Upcoming Events:
Palin trademark application refused
Sarah and Bristol Palin attempted to register trademarks on their names for "motivational speaking services." The applications have been initially rejected on a technicality. Since the marks are the names of living individuals, those individuals (the Palins) must file a written consent for the name to be registered as a trademark. [Link]
Was Reexamination the Answer in Tokai v. Easton?
Would the outcome of the CAFC's 2-1 panel obviousness decision been different if the obviousness issue had been determined in reexamination rather in the courts? Scott Daniels argues that a reexamination request would have accomplished the same result at a much lower price. [Link]
Senate Committee approves patent reform
The US Senate Judiciary Committee approved the Patent Reform Act of 2011. [Link] Before doing so, however, the bill was amended to remove language making it more difficult to prove willful infringement. The bill will now move to the Senate floor to be voted on. This is the 3rd time since 2008 that that patent reform legislation has gone to the Senate floor. [Link]
Patent Jobs: