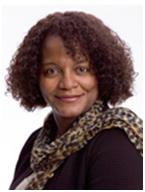 Sharon Barner returns to the practice of law
Former Deputy Director of the USTPO has announced her return to the Foley & Lardner law firm in Chicago. Barner was chair of the Intellectual Property Department at Foley & Lardner before she left to work for the USPTO. While at the USPTO Barner was the driving force behind the 2010-2015 USPTO's Strategic Plan. [Link]
Carlson Marketing is suing MillerCoors
Carlson Marketing Worldwide is suing MillerCoors over its "Miller High Life Extras Loyalty Program." Carlson owns patent [6,039,244] which covers a "Method of building up a data bank containing customer data and/or for the organization of." At issue in the suit is the 1st claim of the patent which claims, "a method for motivating a customer to purchase a product or a service and for rewarding the customer for repeat purchases thereof, the method comprising the steps of…" [Link] If Carlson wins this suit they could potentially file suit against many more large companies for patent infringement.
Can Patent Attorneys and Agents use Groupon when seeking new clients?
According to the Rule 5.4(a) of the ABA's Model Rules of Professional Conduct, "a lawyer or law firm shall not share legal fees with a nonlawyer. Groupon makes money by keeping approximately half the money the person pays for the coupon. So maybe Rule 5.4(a) would rule out patent attorneys in some states, but what about patent agents? The state of Missouri does allow lawyers to use Groupon as a way of obtaining new clients. While other places like North Carolina does not allow lawyers to use Groupon [Link]. The question I pose is, "Would the USPTO allow agents and attorneys to use Groupon?"
European Parliament voted for a single patent law system
European member states will soon operate under a single patent law system rather than rely on their individual patent law systems. While the single patent law system is voluntary, most European states joined the system. There appear to be at least 2 holdouts as Italy and Spain have decided not to join at this time. [Link] The benefits of this system over the current state of affairs will not be understood until the legislation is developed.
Patent Jobs:
Upcoming Events:
Contact Lawrence.Higgins@patentlyo.com with leads for future Bits and Bytes.