By Dennis Crouch
A claimed invention is unpatentable if, at the time the invention was made, the invention as a whole would have been obvious "to a person having ordinary skill in the art to which said subject matter pertains." 35 U.S.C. § 103(a) (emphasis added). When applying this subsection, courts have generally followed the statutory language and sought to identify knowledge of a hypothetical individual person with ordinary skill in the relevant area of technology.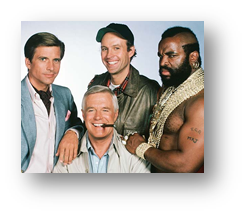 When the Patent Act became law in 1952, the inventive process may have largely paralleled the language of the statute – namely, the vast majority of patents were each associated with a single respective inventor who took a step beyond the ordinary. In that year (1952), 82% of patents listed only one inventor and a mere 3% listed three or more inventors.
By 2011, the statistics had inverted. Less than one-third (32%) of patents issued so far this year list just a single inventor and 43% identify three or more inventors. During this 60-year time period, the average number of inventors per patent has more than doubled. The ordinary inventor today is a joint inventor who invents as part of a team. There are some areas of technology that seem to have more aggressively embraced the team-inventorship – Patents in several Art Units in TC 1600 (Bio and Organic Chemistry) have less than 10% likelihood of listing only one inventor. Art unit 3677 (Jewelry) has the highest percent of solo-invented patents at 77%.
These changes in practice prompt a reflection on the threshold "person having ordinary skill in the art" and whether the obviousness test should reflect some nuances of teamwork. As compared to a solo worker, teams often have an overall broader depth of knowledge, but are often plagued by communication difficulties. In the obviousness analysis, this shift could be reflected in a broader scope of potential prior art but a more rigorous analysis of whether the ordinary team would make leaps of analysis necessary to combine disparate prior art. The team approach also has a major potential impact on other doctrines such as antedating prior art based on prior invention and diligence.