by Dennis Crouch
Professors Don Chisum and Janice Mueller are two of the leading patent law experts in the US. Chisum's 28–volume treatise is the world's most cited source of patent law knowledge and Mueller's one-volume treatise on US patent law is the leading patent law hornbook
.  For 2011–2012, I have decided to rely primarily on Mueller's treatise for my patent law class rather than a traditional casebook.  The hornbook is nice because it actually explains the law; at $66 it is half the cost of most textbooks; and it will actually be a useful reference for students long after class is over.  However, the main reason that I chose a straightforward text is that I am planning to spend about 1/3 of the patent law course doing hands-on activities (such as interviewing inventors, drafting claims, responding to office actions,  and arguing Markman hearings).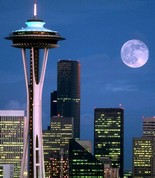 The point of this post is to highlight the upcoming three-day Chisum Patent Academy that Professors Chisum and Mueller will be team-teaching July 25–27 in Seattle Washington. The course is an intense focus on current patent law and its nuances.  If anyone has had Chisum or Mueller for classes, then you know that they are both excellent teachers and this looks to be an excellent program.
The cost is $2,000; enrollment is limited to 10–participants; 18–hours of CLE will be applied for.
Link: