by Dennis Crouch
Ex Parte Kamrava (PTAB 2012), APN 10/080,177  Download 10080177
Most Section 101 subject matter eligibility problems can be cured by integrating the ineligible subject matter with subject matter that is patent eligible. This works because the fact that an invention encompassing some ineligible material does not preclude patentability – as long as the invention also includes sufficient eligible subject matter. Following this theory, the Supreme Court in Diamond v. Diehr, 450 U.S. 175 (1981), agreed that a practical use of a mathematical formula was patentable even though the formula on its own would not have been subject matter eligible.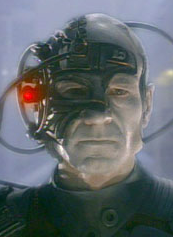 One exception to the cured-by-integration rule involves the patenting of human organisms.  Generally speaking, a patent clam cannot encompasses a human organism and likewise, a claim encompassing an otherwise unpatentable human organism will not become patentable by integrating elements that are subject matter eligible. Following this rule, applicants typically carve-out offending portions of their claims. Thus, recently issued U.S. Patent No. 8,283,517 claims a "transgenic non-human animal" with certain genetic properties that result in alzheimer's-like brain plaques. Likewise, U.S. Patent No. 8,247,644 claims a "method for manufacturing a non-human animal" that is likely to develop a pulmonary tumor. The PTO sees these as subject matter eligible because they have disclaimed any coverage for human animals.
In Kamrava, the patent is generally directed toward a uterine catheter that can be used to deposit a fertilized embryo. Some of the claims also include the embryo as an element of the claim itself with "the catheter … further comprising an embryo in the distal portion." In its November 26, 2012 decision, the Patent Trials and Appeals Board (PTAB) concluded that those claims could not be patentable.
Focusing first on Section 101, the board noted that an embryo is subject matter ineligible because it is a part of the human body. Further, the combination of the ineligible subject matter with the eligible subject matter catheter offers no cure. "To allow one to sidestep 35 U.S.C. §101 by simply pairing in combination patent-ineligible subject matter with patent-eligible subject matter would impermissibly exalt claim strategy (form) over claimed subject matter (substance)." As a second ground of rejection, the Board raised the new Section 33(a) of the Leahy-Smith America Invents Act. That section prohibits the patenting of "a claim directed to or encompassing a human organism."
The PTAB's form-over-substance statement loses significant weight because, in the same paragraph, the Board note that the claims may become eligible by a simple amendment. As the Board notes, on remand to the examiner, applicant can rather easily cure the defect by claiming a catheter "adapted to hold the embryo" rather than claiming a catheter that includes the embryo. The U.S. does grant patents on non-human organisms, such as a genetically modified mouse, soybean, or bacterium. Canada denies patentability on multi-cellular organisms.
The issues presented here have obvious potential ties to the Myriad gene patent case. However, while most practitioners would agree with the idea that human organisms should not be patentable, the bar is much more divided on the question of the patentability of chemical compounds isolated from a human body, and almost all practitioners agree that methods of treating diseases in humans should be patentable. This case is likely most helpful for those supporting Myriad because it indicates that congress and the PTO have both considered the issue and have drawn a line that prohibits certain patents too closely tied to the core of humanity but allows for the patenting of genes.
The language of Section 33(a) was initially pushed by Representative Dave Weldon as a measure to support the sanctity of life. Although Weldon was out of Congress by the time the AIA passed, he spoke on the issue several times. Most poignantly, Weldon spoke on the issues in 2003 after receiving some initial criticism for his proposal.
[S]ome have continued to misrepresent my amendment by claiming it would also prohibit patent claims directed to methods to produce human organisms. Moreover, some incorrectly claim that my amendment would prohibit patents on claims directed to subject matter other than human organisms. This is simply untrue.
What I want to point out is that the U.S. Patent Office has already issued patents on genes, stem cells, animals with human genes, and a host of non-biologic products used by humans, but it has not issued patents on claims directed to human organisms, including human embryos and fetuses. My amendment would not affect the former, but would simply affirm the latter.
At the time, PTO Director James Rogan also submitted a letter to Congress indicating that the language was already "fully consistent with [current PTO] policy." (Note, parallel language has been regularly included in PTO appropriations bills that prohibit the PTO from spending money on issuing patents directed-to or encompassing human organisms.)
These issues will be interesting as we move forward with the gene patent debate. However, the history of patentability limitations suggest that, unless the Supreme Court takes a radical step in its decision, skilled patent attorneys will continue to be able to protect innovations through the patent system.
There is unlikely to be any successful appeal of this case to the Federal Circuit. Importantly, the applicant had not challenged the notion that an embryo is a human organism. Rather, the applicant argued that the examiner had erred in the claim construction and that the proper claim scope did not include the embryo.  In addition, the applicant's patent attorneys at Blakeley Sokolof have withrdawn from the representation and Dr. Kamrava's medical license has been revoked.