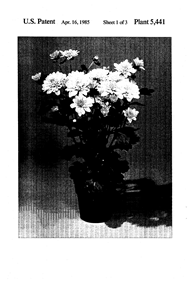 New Jersey v. H.L.M. (Superior Court of NJ, May 13, 2014)
This case involves the defendant H.L.M., who was arrested for removing her children from New Jersey in violation of the custody agreement with her ex-husband. She was stopped at the Canadian border and charged with first degree kidnapping as well as interference with custody. In a plea-deal, the state dropped the kidnapping charge and agreed to probation, counseling, and no contact with her children. The defendant then began "blogging [on] facebook" with apocalyptic quotes and references to Jeffrey Dalmer, Satan, and Adolph Hitler as well as references to her ex-husband and children.
At that point the judge agreed to modify the probation rules prohibiting her from referencing her ex-husband or the children on the blog. "You can talk about what you want to talk about, but don't reference [J.M.] or the children." A few months later, she began blogging again about her ex-husband and the children – but used the word "Camelot" to refer to them. The judge found a violation of probation.
You may be asking: how is this related? Answer, somewhat tangentially. It turns out that H.L.M. is also a former patent attorney and electrical engineer. In her appeal, H.L.M. argues that the no-blogging-about-children condition of probation was void for vagueness under the 14th Amendment of the U.S. Constitution and is also an unconstitutional prior restraint on speech in violation of the First Amendment.
In its decision, the appellate court found the patent attorney aspect important – holding that fact lead to a conclusion that she "is clearly a person of more than ordinary intelligence capable of understanding whether her contemplated conduct is lawful." The court also rejected the first amendment claim – finding that the condition is "narrowly tailored" to protect the victims without unduly limiting speech.
* Note, the image at the side is of the patented Chrysanthemum plant named Camelot. US PP5441.