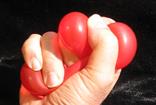 In its most recent annual report, the USPTO indicated that 560,000 non-provisional utility patent applications were filed during the fiscal year. (FY2013). The report fails to mention that 30% of those "new" filings were not actually new, but rather were merely Requests for Continued Examination (RCEs) filed by applicants in already pending cases. For many patent applicants, RCEs have become an expected element of the prosecution process in order to provide for a third-round of communication with the examiner.
Over the years, the USPTO has vacillated on its view of applicant Requests for Continued Examination (RCEs). In 2009, the office began a program to delay further consideration of RCE'd applications. That action resulted the rapid growth of a backlog of RCE filings awaiting examination. The USPTO is now addressing that backlog and appears to have it largely under control.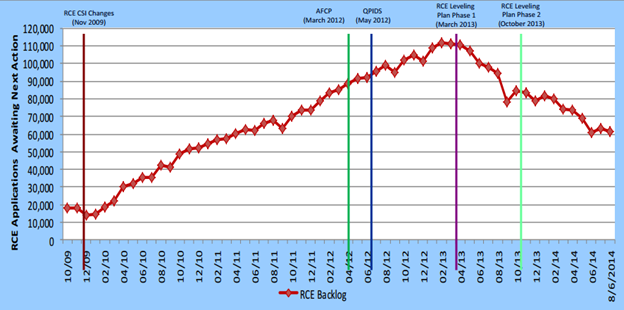 As part of its program to reduce RCE filing, the USPTO is pushing several of its initiatives including Quick Path Information Disclosure Statement (QPIDS) and After Final Consideration Pilot (AFCP 2.0).