The chart below shows the median patent prosecution pendency over the past decade (2005-2015).  You'll note a steady rise in pendency up until 2010 with a subsequent steady fall since that time. I expect that median pendency will continue to fall over the next couple of years, but is unlikely to fall below 24 months.
Here, I define pendency as the number of months from filing to issuance on a straight application-by-application bases In this calculation I did not consider priority, PCT, provisional, or RCE filings.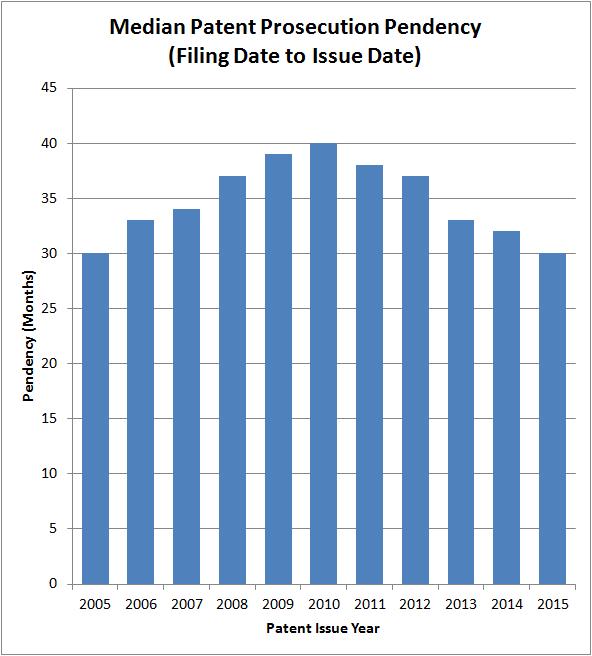 One major area of difficulty is that of ex parte appeals.  Patents that were involved in an appeal of an examiner's decision during prosecution have an average pendency of over 7 years.