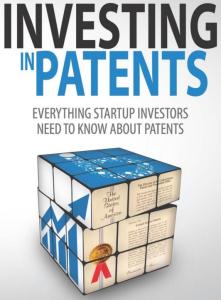 I'm sitting now with my copy of Russ Krajec's new book titled "Investing in Patents." (released on April 26 on Amazon).  I have known Russ for more than a decade – throughout that time he has been a creative force in rethinking the business of patent law.
The book is designed to be read by business leaders, entrepreneurs, and investors and is the type of book that patent attorneys should be recommending to their clients.  Of course, is will force those patent attorneys to step-up and explain how the patents being sought will serve as good business assets rather than worthless cost sinks.
Congratulations Russ on this great addition.