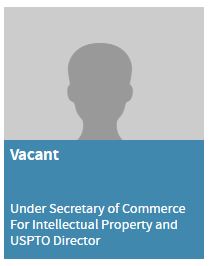 With conflicting media reports and no statement from the USPTO or Department of Commerce, we are left guessing as to whether Michelle Lee continues-on as USPTO Director and Undersecretary of Commerce for Intellectual Property.  The Commerce Department leadership has been substantially filled – but the IP position remains blank.  My request for clarification from the office have also been denied.   I have also submitted a FOIA request, but that process tends to be slow.  We will likely have to wait for the Confirmation of Wilbur Ross as Commerce Secretary before stakeholders are informed of the state-of-affairs.
Meanwhile, Hal Wegner has called for Michelle Lee's resignation in an ascorbic ascerbic letter titled "Draining the Swamp: Your Resignation as PTO Director."  I see Wegner's letters as stirring the pot rather than offering any genuine path forward.  Repeating what I wrote last week:
I want to give my congratulations and thanks to Michelle Lee, Russ Slifer, and other members of PTO Leadership.  The past five years have been a time of tremendous shifting in the patent system led by the legislature (the AIA of 2011) and the Supreme Court (Alice/Mayo).  PTO Leadership has offered a stabilizing force with a constant push toward an efficient and high quality system.  Many patentees were saved by by the PTO's intentionally narrow reading of Alice and Mayo and the long-complaint-of backlog of pending cases is substantially reduced.  These days I hear two major competing complaints: (1) the PTO continues to issue too many invalid patents and (2) the PTAB is too tough on patentees.  It will be interesting to see where we arrive four years from now.
If I were a patentee, I would certainly have great concern that the next director may be far worse.