Daniels v. Disney (C.D. Cal. 2017)
Depending upon your mood, this case might make you happy, sad, angry, or afraid — perhaps even fill you with love.
Daniels is known for creating the Moodsters – five anthropomorphic color-coded, gendered characters each representing a single abstract emotion that live in an world inside a child's mind.

This might sound familiar if you have watched the Disney/Pixar movie Inside Out.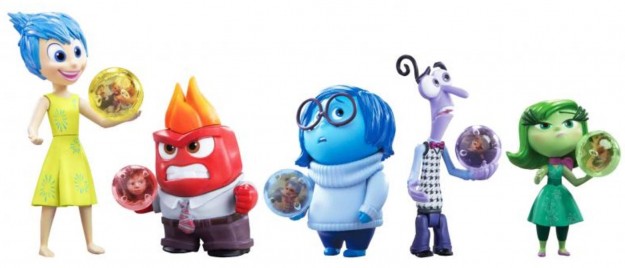 The recently amended complaint alleges Copyright Infringement and Breach of Implied Contract:
Daniels conceived of The Moodsters, a children's animated television pilot ("The Moodsters Pilot") starring five color-coded anthropomorphic characters, each individually representing a single emotion: happiness, sadness, anger, fear, and love. These characters live in an abstract world inside a child. For instance, early materials about The Moodsters explain that "[s]omewhere deep down inside every child is a wonderous world where The MoodstersTM live."
According to the allegations, Moodsters was pitched to several folks at Disney/Pixar 2005-2009. In 2010, Disney began work on Inside Out.
Read the complaint: [First Amended Complaint_Moodsters]