In 2012 I wrote a short essay on what I called "The Revival of Parker v. Flook" and included the following chart of court citations to the much maligned 1978 decision.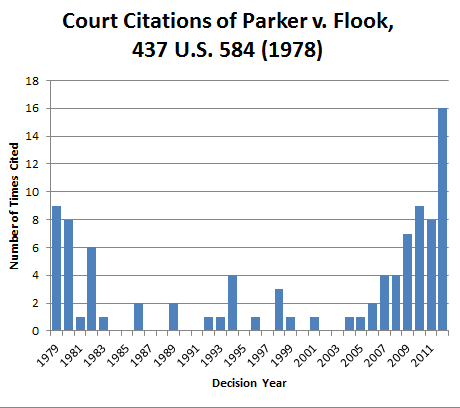 For patentees, the most difficult aspect of the decision is its focus on an "inventive concept" that is separate from any abstract idea. The court explained that "the discovery of such a [natural phenomenon or mathematical formula] cannot support a patent unless there is some other inventive concept in its application."  The Flook decision is closely aligned with Alice and Mayo. The difference is that Alice and Mayo are being followed by lower courts, while Flook was essentially rejected by the Federal Circuit who instead followed a broad interpretation of Diehr and Chakrabarty.
The chart below provides a five-year update.