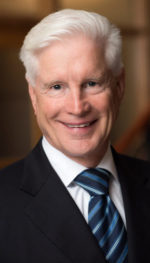 Guest Post from Richard P. Beem.  Beem's firm handled the Intelligent Medical Objects case discussed below. – DC
Software patents and applications are making a quiet comeback under Director Andrei Iancu's leadership of the U.S. Patent and Trademark Office. This is a welcome shift, since thousands of applications have been held captive in the Office in the wake of Supreme Court decisions culminating in Alice v. CLS Bank, 134 S.Ct. 2347 (2014).
In the hands of reductionists, the Alice formula for rejection/invalidation was easy to apply. Every invention can be reduced to an abstract idea. Whatever is left can be explained away as "routine" or "conventional." In the last four years, many software patent applications suffered repeated rejection and the ignoble death of abandonment for lack of will or lack of funds. Even when granted, many software patents were mowed down in inter partes review (IPR) in the Patent Trial and Appeal Board (PTAB).
The Federal Circuit's February 2018 decision in Berkheimer, 881 F.3d 1360 (citing Alice and other authority), paved the way for recent progress, holding that when there are genuine issues of material fact concerning alleged routineness or conventionality, evidence of the same must be presented before patent claims properly can be invalidated on such grounds.
Berkheimer was an appeal from an inter partes district court litigation. What hope does Berkheimer hold for software patent applicants in ex parte proceedings in the Patent Office?
My firm and I took an appeal from a final rejection to the PTAB, In re Naeymi-Rad et al., Appeal 2016-005478, where the rejection was affirmed in a lengthy opinion, and thence to the Federal Circuit, where the case was renamed for the assignee, In re Intelligent Medical Objects, Appeal 18-1586 [Federal Circuit Order].
Intelligent Medical Objects (IMO) is the world's leading provider of medical vocabulary that allows doctors to capture and preserve truth (or clinical intent) at the point of care. In the course of its work, IMO invented a method of creating and maintaining a "longitudinal" (over the course of several visits) electronic medical record (LEMR) with software that runs on a general purpose (albeit high powered) computer.
Several patents were granted to IMO, each directed to a different aspect of the LEMR, before one examiner dug in with a final rejection in the case at bar, in which the claims were directed to a method of implementing an LEMR with a controlled medical vocabulary. The final rejection was based solely on alleged abstractness under 35 U.S.C. 101; earlier rejections based on Sections 102 and 103 were overcome.
The examiner in the IMO case turned the claims into clichés of "providing healthcare" and "generating and processing medical records." Typical of such cases, the examiner restated the claimed method even more generally as "collecting, storing, and organizing data." This is a formula for finding claims to be abstract. The examiner and the PTAB found IMO's novel use of pointers and directed graphs, taken out of context, to be merely routine and conventional, without citing any evidence, and they shifted the burden to IMO to prove the contrary.
We filed appellant IMO's principal brief in the Federal Circuit at the end of May 2018. Within a few days, the Patent Office filed an unopposed motion to vacate the PTAB decision. Shortly thereafter, the Federal Circuit issued its opinion, vacating the PTAB decision and remanding the application to the Office for further proceedings. In re Intelligent Medical Objects, Appeal 18-1586 (slip op. June 27, 2018).
The IMO decision and a similar decision in In re Allscripts Software, LLC, Appeal 2018-1451 (Fed. Cir. slip op., June 27, 2018) were the subject of a blog post "Berkheimer, the Administrative Procedure Act and PTO Motions to Vacate PTAB § 101 Decisions," in IP Watchdog (July 16, 2018), praising the Patent Office for acknowledging the Berkheimer decision and doing the right thing in the two Federal Circuit appeals.
Meanwhile, in April 2018, the Patent Office issued new guidance for examination of software patent applications. That guidance makes it clear that software patent claims cannot legally be rejected without grounds supported by evidence. There will be more guidance from the Office, and there will be more opinions from the Federal Circuit.
Notwithstanding the substantial and growing body of legal authority, however, there will be further erroneous rejections of software patent claims. Many of those rejections will be maintained, and a few of those will be taken on appeal. It is only a matter of time before the Federal Circuit issues one or more published opinions holding that Berkheimer applies in ex parte patent prosecution.
Published Federal Circuit opinions are the tip of the iceberg. But, ah, the cost to applicants! And for every successful appellant, there are 10, 20 or more applicants who sadly accede to final rejections and abandon worthy applications. This is a not a good outcome from a patent system that is intended to promote the progress of technology by issuing patents for meritorious inventions.
Some of the greatest challenges facing the world today will be solved with new and improved software. The need for better electronic medical records is one example. Another, literally inside the Patent Office, is the need to manage ever-growing terabytes of data without crashing electronic filing and retrieval systems. Hacking and cybercrimes often take advantage of shortcomings in software; better cybersecurity will depend on better software. Many of these issues are technical problems that will be solved with novel, non-obvious, applied technical solutions.
Such software inventions are deserving of patent protection. Director Iancu is to be applauded for his recent acknowledgements of legal errors in final rejections appealed to the Federal Circuit.
As for patent applicants, owners, and attorneys, the patent system is not and never will be perfect. Skillful drafting and prosecution go a long way toward obtaining allowance of claims directed to deserving inventions. In some cases, appeals even to the Federal Circuit may be necessary, and, as in the cases of Intelligent Medical Objects and Allscripts Software, they may win.
By Richard P. Beem
Bio: Richard Beem, a graduate of Iowa State (B.S. in chemical engineering) and the University of Houston (J.D., cum laude), served as Law Clerk to the late Hon. Edward S. Smith, one of the original 12 judges of the Federal Circuit. Richard is the founder and principal of Beem Patent Law Firm in Chicago.