In re Guild Mortgage Company (Fed. Cir. 2019)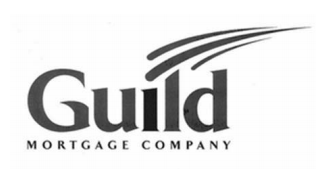 Guild Mortgage's above-pictured mark was refused registration was refused based upon a Trademark Trial & Appeal Board (TTAB) conclusion of a likelihood of confusion with the registered mark "GUILD INVESTMENT MANAGEMENT."
On appeal, the Federal Circuit has vacated that decision — holding that the TTAB "failed to consider relevant argument and evidence directed to DuPont factor 8."
Under Lanham Act § 2(d), the USPTO refuses to register marks that are likely to cause confusion or mistake based upon a resemblance to a prior used or registered mark.
No trademark … shall be refused registration on the principal register on account of its nature unless it—(d) Consists of or comprises a mark which so resembles a mark registered in the [USPTO], or a mark or trade name previously used in the United States by another and not abandoned, as to be likely, when used on or in connection with the goods of the applicant, to cause confusion, or to cause mistake, or to deceive.
15 U.S.C. § 1052(d). The Federal Circuit's predecessor court – the CCPA – set out a series of factors in a case captioned In re E.I. DuPont DeNemours & Co., 476 F.2d 1357 (C.C.P.A. 1973) (defining the DuPont Factors).
Those factors are:
(1) The similarity or dissimilarity of the marks in their entireties as to appearance, sound, connotation and commercial impression.

(2) The similarity or dissimilarity and nature of the goods or services as described in an application or registration or in connection with which a prior mark is in use.

(3) The similarity or dissimilarity of established, likely-to-continue trade channels.

(4) The conditions under which and buyers to whom sales are made, i.e. "impulse" vs. careful, sophisticated purchasing.

(5) The fame of the prior mark (sales, advertising, length of use).

(6) The number and nature of similar marks in use on similar goods.

(7) The nature and extent of any actual confusion.

(8) The length of time during and conditions under which there has been concurrent use without evidence of actual confusion.

(9) The variety of goods on which a mark is or is not used (house mark, "family" mark, product mark).

(10) The market interface between applicant and the owner of a prior mark . . . .

(11) The extent to which applicant has a right to exclude others from use of its mark on its goods.

(12) The extent of potential confusion, i.e., whether de minimis or substantial.

(13) Any other established fact probative of the effect of use.
Stone Lion Capital Partners, LP v. Lion Capital LLP, 746
F.3d 1317, 1321 (Fed. Cir. 2014).
In this case – the particular factor being debated is Number 8 – longstanding "concurrent use without evidence of actual confusion." Here, Guild Mortgage and Guild Investment have been using their marks concurrently in Southern California for more than 40 years without any evidence of confusion.  Guild Mortgage presented testimony from its CEO to the following :
Guild [Mortgage] has never received any communication from Guild Investment Management, Inc., or from any third party contending that Guild's use of its mark has infringed upon Guild Investment Management Inc's mark, or has caused confusion with regard to any other business which uses or incorporates the word "Guild" in its mark, in any way. Guild has no knowledge of ever receiving any inquiries from consumers regarding investment management services of any kind. Guild has never received any communication from consumers or any third party inquiring as to whether Guild was in any way affiliated with Guild Investment Management, Inc.
However, in its consideration of the DuPont factors, the TTAB did not address Factor 8 or the 40-year concurrent use. "The Board's opinion does not mention factor 8, let alone address Guild's argument and evidence directed to that factor. The Board erred in failing to consider Guild's arguments and evidence."
One factor here is whether the uncorroborated statement from Guild Mortgage's CEO should be given any weight. Here, the Federal Circuit held that it should be given weight.
In this case, although Guild did not submit declarations from the owner of the registered mark or other parties testifying as to the absence of actual confusion, Guild nonetheless presented evidence of concurrent use of the two marks for a particularly long period of time—over 40 years—in which the two businesses operated in the same geographic market—southern California—without any evidence of actual confusion.
On remand, the TTAB will add-in its analysis of the 8th factor and then see whether its likelihood-of-confusion analysis sticks.
= = = = =
Similar issue in my hometown of Pittsburg Kansas with 70+ years of next-door competition between Chicken Annie's and Chicken Mary's. Fried Chicken War.