In the US, we are still celebrating Columbus Day at the Federal Level. So, USPTO and the Courts are closed. (The Law School is still in operation and I'm teaching today.)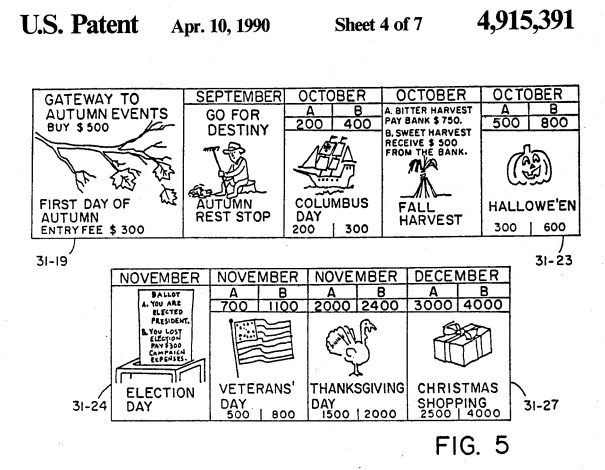 U.S. Patent 4,915,391 claims:
1. A board game comprising:

a. a game board having an endless path of contiguous blocks, some of the blocks representing property which is purchasable and a plurality of the blocks each displaying two alternative directions,

b. a plurality of destiny cards, each card describing an event,

c. a plurality of ownership cards, each card describing commercial transactions for a different piece of property,

d. a device operable by the players for determining randomly between said two directions,

e. a plurality of tokens, one for each player,

f. a plurality of property markers for identifying ownership of property, and

g. means for determining a numerical value.