by Dennis Crouch
Liqwd, Inc. v. L'Oreal (Fed. Cir. 2019) [CAFC Decision][PTAB Decision]
Liqwd's U.S. Patent 9,498,419 covers a method for bleaching hair that includes maleic acid (0.1% – 50% by weight) alongside a bleaching formulation and without any hair coloring agent. The maleic acid apparently protects the hair from some damage caused by the bleaching agent.  L'Oreal filed a post grant review (PGR) challenge soon after the patent issued, and the PTAB eventually concluded that the claims would have been obvious.
On appeal, the Federal Circuit has vacated and remanded — holding that the Board did not give proper weight to evidence of copying by L'Oreal in its obviousness analysis.
The gory setup is that Liqwd's founder Dean Christal and the '419 inventor (Eric Pressley) met with L'Oreal folks in pursuit of a deal; provided L'Oreal with a copy of the then-confidential parent patent application; and disclosed to L'Oreal various technical details — all subject to a non disclosure agreement.  Although L'Oreal has argued that it independently invented its product, the PTAB found copying — that L'Oreal's use of maleic acid was "because of L'Oreal's access to Liqwd's confidential information."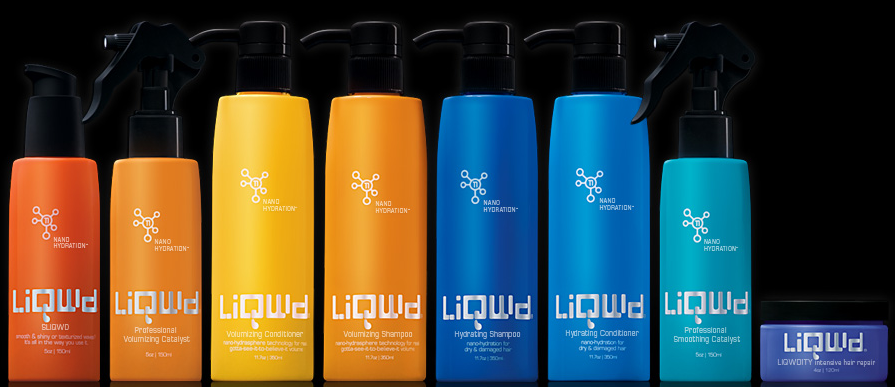 To be clear, L'Oreal did not copy Liqwd's product (Liqwd didn't have one at the time covered by the patent), but rather copied (allegedly copied) Liqwd's technology after obtaining a copy of its yet-unpublished patent application.
Copying by a competitor is a classic objective indicia of nonobviousness.  As the story goes, if the innovation were obvious, the competitor wouldn't have needed to copy. Here, however, the PTAB ruled that this copying didn't count because ""copying
requires the replication of a specific product" and "cannot be established without showing that Petitioner copied a patented product, rather than Patent Owner's technology generally."  PTAB Final Written Decision, quoting Iron Grip Barbell Co., Inc. v. USA Sports, Inc., 392 F.3d 1317 (Fed. Cir. 2004).  On appeal, the Federal Circuit has rejected that analysis — narrowing its interpretation of Iron Grip to the following one-liner:
In other words, more is needed than merely showing that similarity exists between the patent and the competitor's accused product.
Liqwd.  The basic copying-of-a-product focus was designed by the court to avoid an undue overlap between proof of infringement and the nonobviousness secondary indicia of copying.  Copying is often proven by the combination of access + resulting similar product, the court felt that the doctrine could get out of hand if proof of infringement + access to the patent document were sufficient.  In Liqwd, the court looked back to its prior cases on this issue and summarized:
Our primary concern in each of these cases has been to avoid treating mere infringement as copying simply because the claims of a patent arguably read on a competitor product.
Id.
Evidence of Access vs Evidence of Copying: In Liqwd, the court found a different situation than many prior cases because the copying was not based simply upon access and resulting product, but instead found "evidence of actual copying efforts."   When such evidence exists, "that evidence is always relevant."
The evidence presented by Liqwd shows more than merely a "competing product that arguably falls within the scope of a patent." Wyers. Determining that this evidence is relevant does not implicate our concern with avoiding every infringement suit turning into a confirmation of the nonobviousness of a patent. Because this evidence of actual copying efforts is relevant, the Board erred by disregarding its finding.
Id.  On remand, the PTAB will  now need to give weight to the copying in the obviousness analysis and ask whether that shift is enough to tip the scales in favor of patentability.
= = = = =