by Dennis Crouch
OK, here is an important case: Athena Diagnostics, Inc. v. Mayo Collaborative Services, LLC, Docket No. 19-430 (Supreme Court 2019).  In its new petition, Athena asks — did the Supreme Court really intend to bar patenting new diagnostic methods absent creation of new technological equipment? [Petition for Writ of Certiorari][Appendix].
At issue are Claims 7-9 of Athena's U.S. Patent No. 7,267,820. The district court dismissed Athena's infringement complaint — finding the claims ineligible.  That decision was reluctantly affirmed by the Federal Circuit. The appellate court then denied en banc review — with eight separate opinions from the 12-member court.  In its Supreme Court petition, Athena now presents the question as follows:
The question presented is: Whether a new and specific method of diagnosing a medical condition is patent-eligible subject matter, where the method detects a molecule never previously linked to the condition using novel man-made molecules and a series of specific chemical steps never previously performed.
[Petition].
The invention process in this case started with the reality that the biological cause of Myasthenia gravis (MG) could be identified for only about 80% of patients.  The inventors here discovered that a substantial portion of those "unknown cause" patients generated autoantibodies to "muscle-specific tyrosine kinase" (MuSK). MuSK was previously known as a naturally occurring human protein.  Although the autoantibodies to MuSK were not previously known, but do naturally occur in individuals with the condition.  The key discovery of the inventors is the link between the autoantibodies and the particular form of MG.  Under Mayo v. Prometheus, that link is an unpatentable law of nature.
After discovering the link, the researchers designed and then patented a method of finding those MuSK antibodies to help diagnose the particular form of MG. Since the autoantibodies were not easy to directly detect, the claims requires that a lab first tag MuSK proteins with a radio-label (such as Iodine-125) and then mix the proteins with body fluid. If the autoantibody is present in the fluid then it should bind with the tagged-MuSK.  At that point, you immunoprecipitate any antibody/MuSK complex and look for the label in the precipitate.  The patent explains that these steps are well known in the art – "Iodination and immunoprecipitation are standard techniques in the art."  However, they had never been done with MuSK and its autoantibody. At that tight level of granularity, these steps could be called "a series of specific chemical steps never previously performed" as they were in the petition.
If you think that Myriad Genetics might provide insight to this case, it will also be important to recognize that radio-labeling MuSK actually creates a new molecules — "novel man-made molecules."
Claims 7-9 of Athena's U.S. Patent No. 7,267,820 are at issue. These depend from a very broadly written claim 1 that Athena did not defend on appeal. Claims: 
1. A method for diagnosing neuro … disorders related to [MuSK] comprising: … detecting in a bodily fluid … autoantibodies to … MuSK.

7. A method according to claim 1, comprising

contacting [labelled] MuSK … with said bodily fluid,

immunoprecipitating any antibody/MuSK complex … from said bodily fluid and

monitoring for said label on any of said antibody/MuSK complex …,

wherein the presence of said label is indicative [of the disorder]

8. A method according to claim 7 wherein said label is a radioactive label.

9. A method according to claim 8 wherein said label is [Iodine-125].
I've unfortunately been reminded of Dickens multiple times this week. The Dickens link with this brief comes in the form of melodrama. The following comes from the petition introduction:
[T]he Federal Circuit issued an unprecedented cry for help from this Court to clarify the patent eligibility of medical diagnostic tests. This Court should heed that cry and provide much-needed guidance on the proper application of the judicially-created exceptions to Section 101 of the Patent Act. . . .

[Among members of the Federal Circuit] there was broad consensus that this Court's review is desperately needed. Numerous government officials, practitioners, and scholars have echoed and amplified the message that the law of patent-eligible subject matter is in a state of turmoil and there is no more important question facing the patent system. . . .

If these claims do not even meet the threshold requirement of being the kind of subject matter eligible for patent protection, that is the end of patent eligibility for the overwhelming majority of medical diagnostic methods—leading to profound consequences for future investment in scientific research and public health.
It actually took me quite a while to write this post — I must have fainted from simply reading the introduction.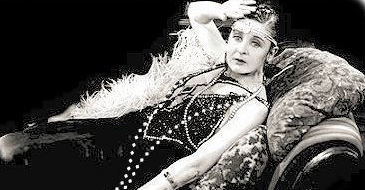 Seriously though – this is an important issue. The Federal Circuit judges agreed that this is the type of invention that SHOULD be patent eligible, but is NOT patent eligible.  The Supreme Court should also recognize that its action (or inaction) in this case will likely be followed-up by Congressional action — as such a well reasoned opinion would go far to smoothing that process.