DataCloud Techs v. SquareSpace (D.Del. 2021)
Eligibility and indefiniteness are both judged primarily as questions of law, although both can occasionally depend upon some underlying factual finding.  And, even when questions of fact are at issue, it is a judge (rather than a jury) that hears the evidence and determines the facts.
In recent years, eligibility determinations have moved forward in the litigation context and become a true "threshold test."  See Bilski v. Kappos, 561 U.S. 593 (2010).   Often, eligibility is the first substantive determination in patent litigation and it is typically decided either on a motion to dismiss (12(b)(6)) or motion on the pleadings (12(c)).
With all the parallels, it is not surprising that some litigants are also suggesting that indefiniteness be decided at the pleadings stage.
The recent motion for dismissal by SquareSpace is on point — arguing that DataCloud's patent claims indefinite functional limitations parallel to those rejected by the Supreme Court in O'Reilly v. Morse. [Brief in Support of Motion to Dismiss].
The brief walks through Supreme Court history in indefiniteness associated with functional claim limitations.
O'Reilly v. Morse, 56 U.S. (15 How.) 62 (1854)
Corning v. Burden, 56 U.S. (15 How.) 252 (1854)
Burr v. Duryee, 68 U.S. (1 Wall.) 531 (1864)
Fuller v. Yentzer, 94 U.S. 288 (1877)
Risdon Iron & Locomotive Works v. Medart, 158 U.S. 68 (1895)
Westinghouse v. Boyden Power Brake Co., 170 U.S. 537 (1898)
Busch v. Jones, 184 U.S. 598 (1902)
Holland Furniture Co. v. Perkins Glue Co., 277 U.S. 245 (1928)
General Electric Co. v. Wabash Appliance Corp., 304 U.S. 364 (1938)
United Carbon Co. v. Binney & Smith Co., 317 U.S. 228 (1942)
Halliburton Oil Well Cementing Co. v. Walker, 329 U.S. 1 (1946)
Graver Tank & Mfg. Co. v. Linde Air Prods. Co., 336 U.S. 271 (1949) ("Graver I")
SquareSpace filed its motion to dismiss in May and DataCloud has recently filed an amended complaint and has argued that the amended complaint renders the motion "a nullity."  The new complaint adds three additional patents and also includes an allegation that attempts to skirt the indefiniteness question:
A person skilled in the art … would understand that each of the limitations and/or steps in the claims … are defined by what they do (not what they are). Even if any limitation and/or step of the claims is "functional"— and none are—the teachings of the … Patent provides to any skilled artisan sufficient structure, material, or acts necessary to perform the recited function or provides information sufficiently identifying a finite group of structures, materials, or acts necessary to perform the recited function that were well known to skilled artisans at the priority date.
Amended Complaint.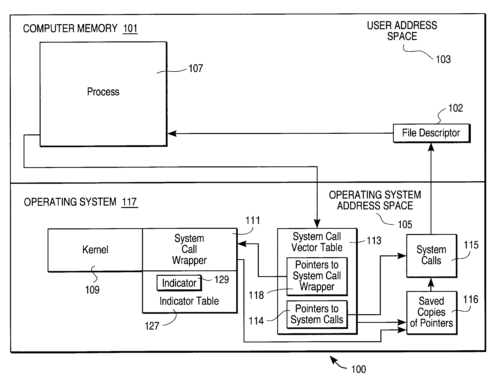 = = = =
Lawyers on the brief include James Dabney and Sue Robinson (as well as others).