by Dennis Crouch
The chart below shows the USPTO utility patent allowance rate broken up on a quarterly basis (using calendar year quarters).  The rate is based upon two numbers: The number of patents issued each quarter, and the number of applications abandoned each quarter.   Allowance Rate = Patents / (Patents + Abandonments).  Because I only have detailed abandonment data on published applications, I limited all the data to only published applications.   I generally expect that the grant rate for unpublished applications to be a bit lower.
Note the drop in allowance rate during the Bush years while Jon Dudas was USPTO Director. David Kappos quickly reset expectations. And, since then we have seen a steady rise in allowance rate.  Kappos also brought the steady handed Drew Hirshfeld into a leadership role where he has remained through three presidencies.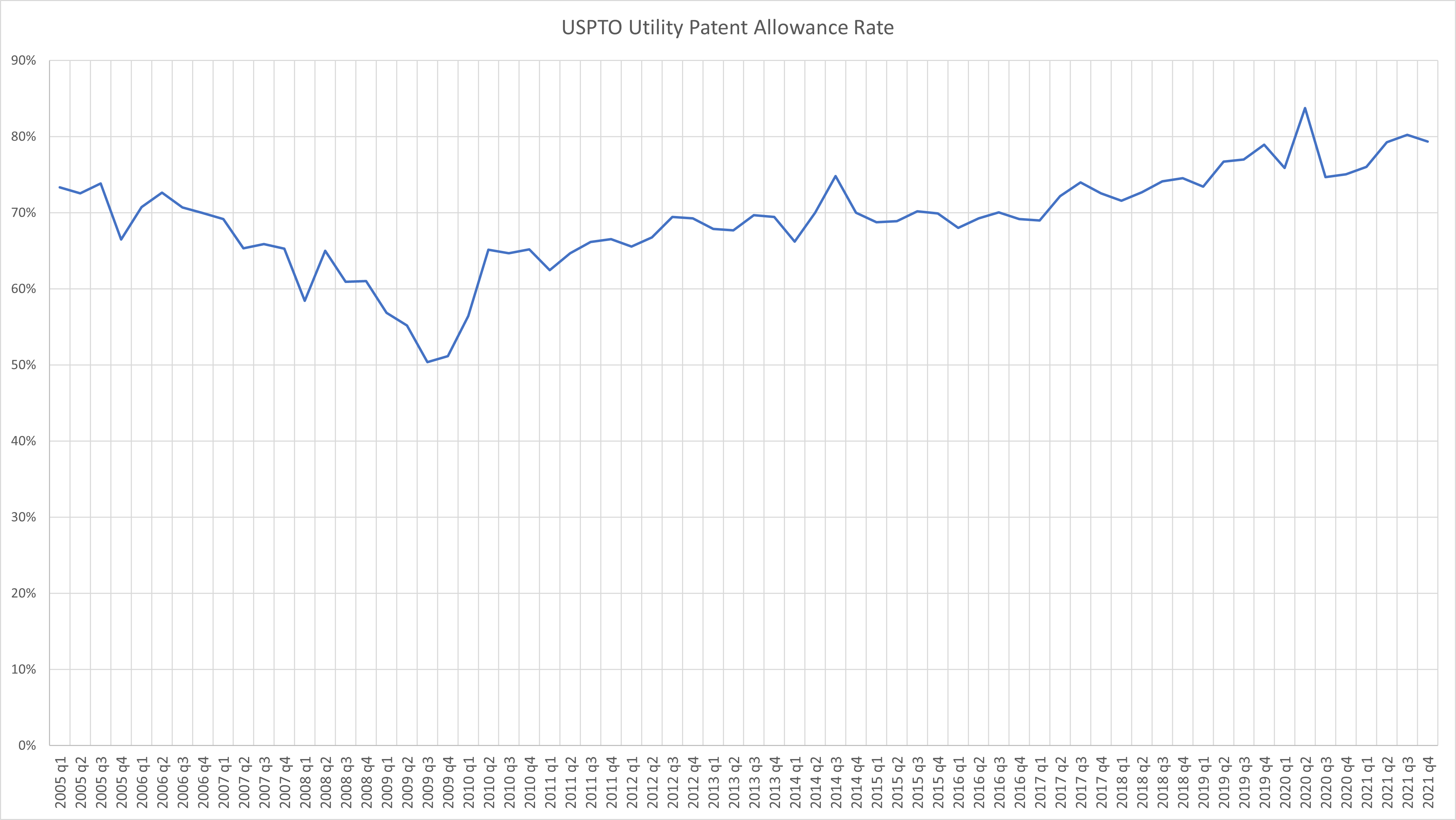 The second chart breaks this down by entity type. You'll notice the spike in 2nd Qtr 2020 at the beginning of COVID. We had a dip in abandonment during that time.  The CARES Act and action by Dir. Iancu allowed some applicants to delay abandonment.  Some of the waivers were directly applicable only to small/micro entity applicants, and that may be the explanation for the impact.