by Dennis Crouch
In the patent context, functional limitations describe inventions in terms of their function or intended use, rather than their specific structure or components. Such claims have been subject to much debate and litigation throughout the history of the US patent system. Notable Supreme Court cases like O'Reilly v. Morse, 56 U.S. (15 How.) 62 (1854) and Halliburton Oil Well Cementing Co. v. Walker, 329 U.S. 1 (1946) significantly impacted patent practice and the balance between functional and structural claim drafting.

The pending Supreme Court case of Amgen Inc. v. Sanofi, No. 21-757 (2023) is another example, with the potential to further shift the landscape regarding functional claim limitations. The title of my essay on the case following oral arguments, "Bye Bye Functional Claims," hints at my outlook. Although the patentee focused on other issues in its briefing, the Justices repeatedly questioned the permissibility of broad functional claim limitations.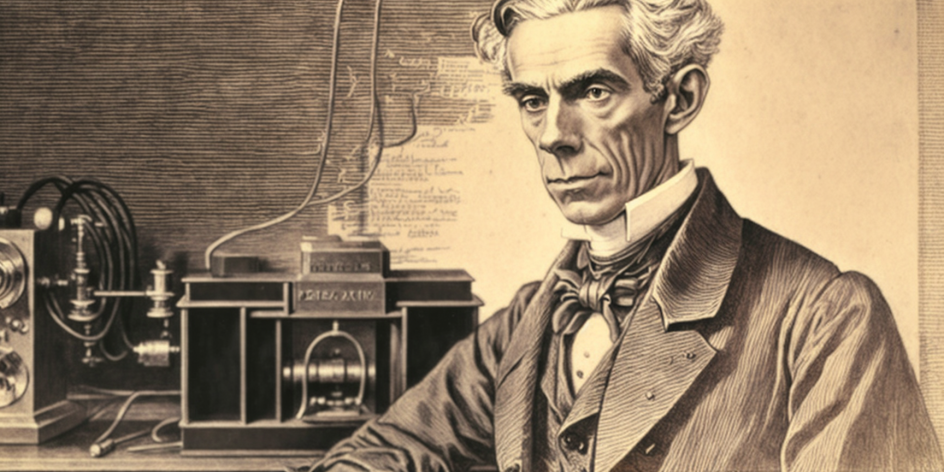 Samuel Morse, inventor of the telegraph and Morse code, revolutionized communication. Morse's 1840s patent included a controversial functional claim covering any method of transmitting information using electromagnetism, irrespective of the machinery used. Morse's claim comprised a single element – the use of electromagnetism to communicate at a distance. It is understandable why Morse desired such a functional claim, as it provided broader protection against design arounds. A competitor's product would infringe as long as it performed the claimed function, even if it utilized a different approach or structure.
In O'Reilly v. Morse, the Supreme Court deemed the functional claim too broad and thus invalid, establishing that patent claims should be limited to the specific means or apparatus invented rather than claiming any means for achieving a particular function. At the same time, the Court upheld Morse's narrower claims that were limited to the specific telegraph apparatus he had invented.  Id. See also Corning v. Burden, 56 U.S. 252 (1853) ("He cannot describe a machine which will perform a certain function, and then claim the function itself, and all other machines that may be invented to perform the same function.").
Post-Morse, patentees adjusted their approach but continued using functional limitations. The Patent Office ceased allowing wholly functional claims with a single means-for element. Instead, the new model of claims recited a combination of elements or steps, with one or more individual components described functionally. This approach encountered another hurdle in 1946 with the Supreme Court's Halliburton v. Walker decision.
Walker's patent addressed an apparatus for locating underground strata during oil well drilling using acoustic echo measurements. The patent claims were written functionally, including "means communicating with said well"; "echo receiving means"; and "means … for tuning said receiving means." US2156519. The Supreme Court concluded that using a functional limitation to claim an invention's point-of-novelty was improper.
The language of the claim thus describes this most crucial element in the "new" combination in terms of what it will do rather than in terms of its own physical characteristics or its arrangement in the new combination apparatus. We have held that a claim with such a description of a product is invalid as a violation of Rev. Stat. 4888.
Id. Citing Holland Furniture Co. v. Perkins Glue Co., 277 U.S. 245 (1928); General Electric Co. v. Wabash Appliance Corp., 304 U.S. 364 (1938).  GE provided additional on-point language:
[T]he vice of a functional claim exists not only when a claim is "wholly" functional, if that is ever true, but also when the inventor is painstaking when he recites what has already been seen, and then uses conveniently functional language at the exact point of novelty.
Id.
The 1952 Patent Act at least partially overturned this line of cases by introducing what is now 35 U.S.C. 112(f), allowing patentees to claim an element of an invention "as a means or step for performing a specified function without the recital of structure, material, or acts in support thereof." However, 112(f) is more of a trap than a panacea for patentees. While the resulting functional claim may appear broad in isolation, the statute includes a tight scope limitation: "such claim shall be construed to cover the corresponding structure, material, or acts described in the specification and equivalents thereof." Thus, under the law, a means-for limitation is permitted in patents – even at the point of novelty – but it will be construed only to cover corresponding embodiments explicitly described in the specification and their equivalents.
112(f) has another feature: it only applies to situations where a patentee seeks to functionally limit individual elements in a multi-element combination claim. This appears to reflect Congress's intent to permit element-by-element functional limitations in cases like Halliburton, but not wholly functional claims (single-element functional claims) such as those rejected in Morse. Morse-style single means claims remain unpatentable.  In re Hyatt, 708 F.2d 712 (Fed. Cir. 1983).
Lets return to the Amgen case:  Amgen's scientists used a humanized mouse model to discover a host of monoclonal antibodies useful as a treatment for high LDL (bad cholesterol). In its specification, Amgen disclosed 26 amino acid sequences (not including the one used by Sanofi) and a methodology for creating and screening more.  The patent before the Supreme Court does not claim the amino acids by sequence or by any structural element. Rather, the novel feature claimed is simply its capability to bind to a particular epitope of an antigen (PCSK9) and consequently support the liver's natural capability of breaking down LDL without PCSK9 interference.
1. An isolated monoclonal antibody that binds to PCSK9 … [and therefore] blocks binding of PCSK9 to LDLR.
US8859741. As you can see from the claim language, the key novel feature of the invention is claimed in terms of what it does ("binds to PSCK9") rather than what it is (a particular amino acid sequence).  This is a classic functional limitation.  And, it is closely parallel to the single-element claim design rejected in Morse.   There is some factual debate in the case about the number of antibodies covered by the functional claim. The number is somewhere between 400 and millions, depending upon how you count.
What are some bottom lines for this story?:
It is quite possible that the Supreme Court will interpret Amgen's claim as a functional limitation and go on to consider application of its prior precedent on point discussed above.
If the court sees the claim as parallel to that in Morse, the response will be to invalidate the claim.
On the other hand, if the court fits the claim within the scope of 112(f), then the scope will be limited to only the structures actually disclosed and their equivalents. That result would likely lead to a non-infringement for Sanofi whose competing product is structurally different.
Oral arguments in the case were held in March and I expect a decision from the Court in late May or early June 2023.