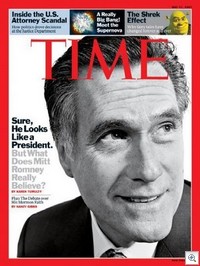 Mitt Romeny's primary business experience comes from heading Bain Capital, the Boston based private equity venture fund. Its not surprising then that Romney believes in a "strong U.S. patent system." In a letter, Romney announced three initial patent office reforms:
Ensure that the Undersecretary of Commerce and Director of the PTO will be a distinguished U.S. patent lawyer with many years of experience.
Propose to Congress and/or support only such patent reform legislation as will strengthen the U.S. patent system; and
Carefully consider appointing to the United States Court of Appeals for the Federal Circuit, as vacancies arise, excellent lawyers who have experience practicing U.S. patent law, particularly since all decisions in patent cases by the United States district courts are appealable to the Federal Circuit.
Romney also praised the October 31 injunction against the PTO Rules as an appropriate way to stop this "anti-innovation governmental meddling."
Of course, a "strong patent system" does not mean that patents are lightly issued or that the PTO should not limit unreasonable tricks.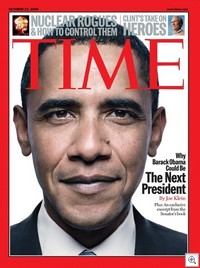 In a recent Q&A with TechCrunch, Democratic hopeful, Barack Obama indicated that he believes we can do better:
TechCrunch: Do you think changes are needed in the way the U.S. Patent and Trademark Office reviews and grants patents?

Barack Obama: I know that it is essential we have a system that produces timely, high-quality patents. By improving predictability and clarity in our patent system, we will help foster an environment that encourages innovation. Giving the Patent and Trademark Office (PTO) the resources to improve patent quality and opening up the patent process to citizen review will reduce the uncertainty and wasteful litigation that is currently a significant drag on innovation. With better informational resources, the Patent and Trademark Office could offer patent applicants who know they have significant inventions the option of a rigorous and public peer review that would produce a "gold-plated" patent much less vulnerable to court challenge. Where dubious patents are being asserted, the PTO could conduct low-cost, timely administrative proceedings to determine patent validity. As president, I will ensure that our patent laws protect legitimate rights while not stifling innovation and collaboration.
Other candidates have been silent on patent issues.