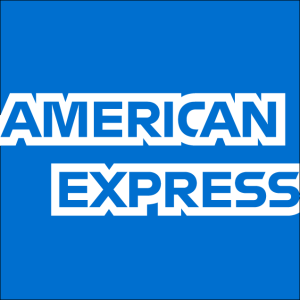 The General Counsel's Organization of American Express is seeking a hard-working, highly-motivated and creative patent attorney. The attorney will join the Intellectual Property Law and Strategy (IPLS) practice group as Associate Counsel - Patents, and report to the Chief IP Counsel. The IPLS is the legal function that handles intellectual property issues across the company world-wide, including patent filing and prosecution, patent litigation and intellectual property due diligence to support M&A and other commercial transactions.
The attorney in this position will work with clients across multiple functional areas to strategically protect the company's intellectual property interests. The work will include client counseling; managing patent preparation and prosecution; rendering legal opinions with respect to patentability, validity and freedom to operate; advising on intellectual property aspects of agreements; and, as needed, supporting patent litigation, due diligence reviews and intellectual property related transactional work.
Responsibilities include:
Partner with management and colleagues to develop, implement and execute policies and practices that drive a proactive, business oriented IP program
Provide clear, actionable and business-savvy intellectual property advice to business clients engaged in product development and innovation
Build the company's patent portfolio through strategic patent preparation and prosecution
Managing patent applications throughout the patent lifecycle by working directly with the inventor community and outside patent prosecution counsel to ensure high quality patent applications for strategically important inventions
Collaborating on the invention disclosure review process to help ensure that the best inventions are identified and patented
Collaborating with business and technical teams in invention mining sessions and patent education sessions
Educate clients on important intellectual property issues and forge strong client relationships that leverage opportunities to identify, create and protect valuable intellectual property
Manage intellectual property risk, including overseeing freedom-to-operate analyses and rendering opinions with respect to patent infringement and validity
Provide support, as needed, on intellectual property due diligence for strategic transactions, intellectual property litigation, and intellectual property related transactional work
Participate as team member, offering thought leadership for cross-subject matter practice group issues and projects
Are you ready for the challenge?
Minimum qualifications:
B.S. degree and/or advanced degree in Electrical Engineering, Computer Engineering, Physics, or Computer Science
J.D. from a highly respected law school and admission to a state bar
Admission to practice before the USPTO
At least 3 years of patent attorney experience with reputable, highly rated law firms and/or financial services or technical companies
Excellent patent preparation and prosecution skills, with experience in managing patent prosecution
Comprehensive understanding of intellectual property case law, rules and regulations
Proficient in using the full suite of Microsoft Office programs
Preferred qualifications:
Strong analytical and problem-solving skills
Ability to manage and prioritize competing demands while maintaining high attention to detail and meeting deadlines
Ability to communicate complex issues clearly and persuasively, in both oral and written format
Ability to build relationships and partner with others to drive results
Capacity to be agile and pivot appropriately when challenged with new information or evolving circumstances
Exceptional interpersonal skills and collaborative work style
Effective oral and written communication skills; fits message to audience
Self-directed, highly motivated
Learning agility
Growth mindset
Attention to detail
Great problem-solving skills
Well organized and resourceful
Strong professional drive
Excellent analytical and intellectual capabilities
Excellent relationship building, influencing and negotiating abilities
Additional Details:
Location: 200 Vesey St, New York, NY 10080
Workplace Flexibility: Potential to work remotely part of the time based on current projects and team needs.
Travel: Little to none
Visa Sponsorship: Employment eligibility to work with American Express in the U.S. is required as the company will not pursue visa sponsorship for this position.
American Express:
Delivering extraordinary experiences to its customers and employees every day.
The success of American Express since its inception has been defined by its ability to innovate, evolve, disrupt, and take risks. What has remained constant throughout this history of transformation is our dedication to our customers, to our employees, and to the values on which American Express was built: integrity, quality, respect, and community.
Our open, creative, and collaborative culture is a big part of why we regularly win best workplace awards all over the world. So if you're ready to take on a challenge and make an impact, you owe it to yourself to launch or grow your career here.
Contact
To apply, please visit this website: https://jobs.americanexpress.com/careers/jobs/18005244?lang=en-us.
Additional Info
Employer Type: Large Corporation
Job Location: New York, New York; Phoenix, Arizona; or Sunrise, Florida

General Counsel's Organization: Where great legal minds influence global business strategy. Our mission is to protect and strengthen American Express through legal expertise and strategic advice that helps our business partners manage risk, identify opportunities, and deliver on the company's promise of exceptional products and services. Given the dynamic nature of the global payments industry and the valued partnership between our team and the business, we see it as imperative to attract and develop talented people by: Providing rich work experiences and opportunities for professional development; recognizing and rewarding those who drive and deliver results; and respecting and valuing diversity, integrity, and personal accountability