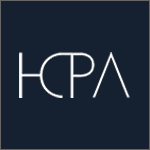 H.C. Park & Associates, PLC is an innovative law firm that has been providing professional legal services in the areas of intellectual property and business law (corporations, contracts, and finance) to U.S. and international clients for over a decade.  The firm is seeking a Patent Attorney to join its Reston, VA office.
Requirements include:
At least two years of experience in patent prosecution as a patent attorney, patent agent, student associate, or patent examiner.
Experience in the fields of telecommunication, smart phone, semiconductor, LED, display (LCD or OLED), Internet, online gaming, material science, physics, electrical engineering, or related fields.
Technical Knowledge/Fields (experience in these fields is highly desirable):
Photo-lithography Equipment and Mask/Reticle Design
General Semiconductor Manufacturing technology
Mobile SoC
LTE baseband Modem Chip
Physical layer protocols for LTE an LET-A
Frequency conversion and baseband signal processing
Processor for multi-mode, multi-band, carrier aggregation
Application Processor
Inter-processor communication interface (e.g., Application processor and Modem processor)
Power Management
Contact
Submit a resume and cover letter to admin@park-law.com.
Additional Info
Employer Type: Law Firm
Job Location: Reston, Virginia